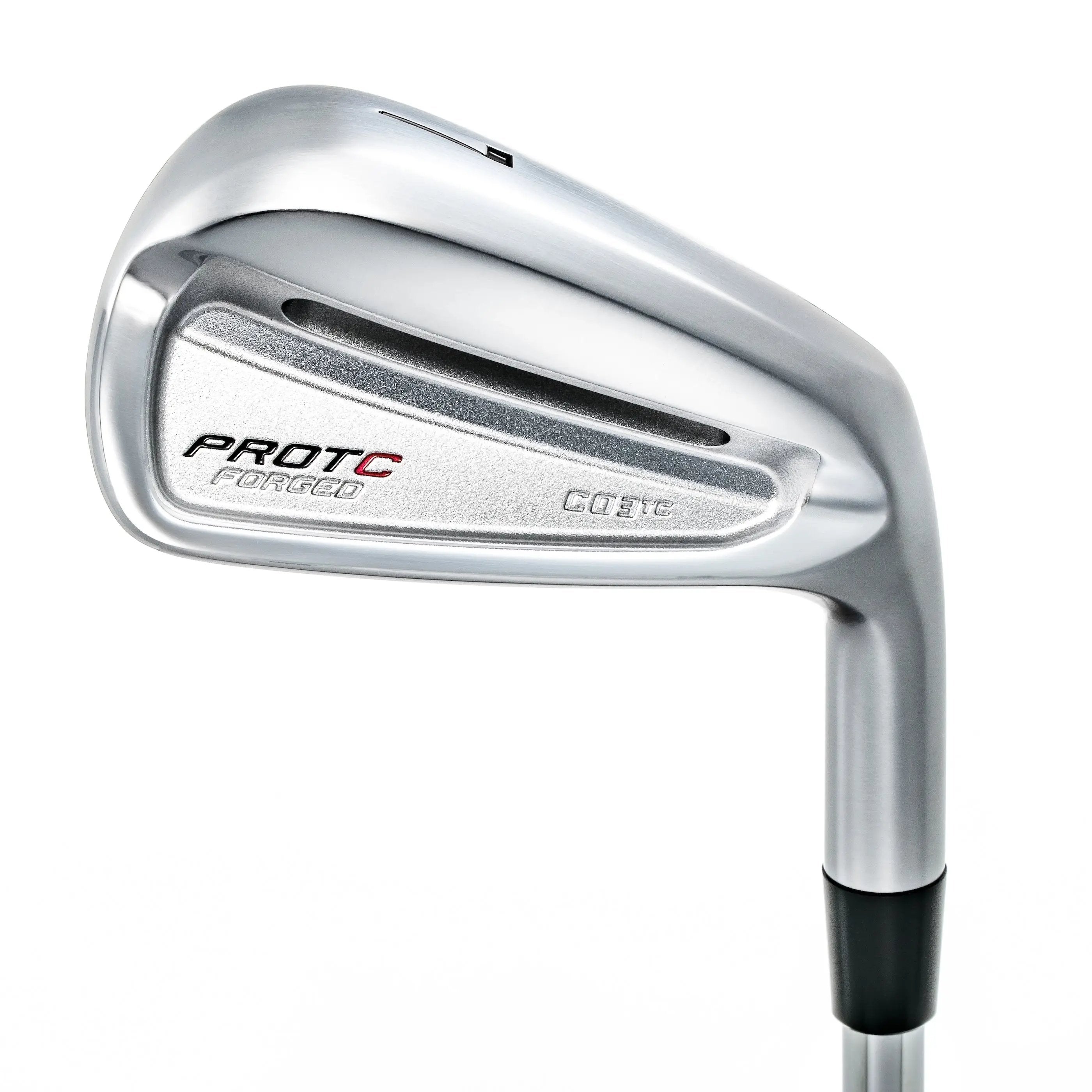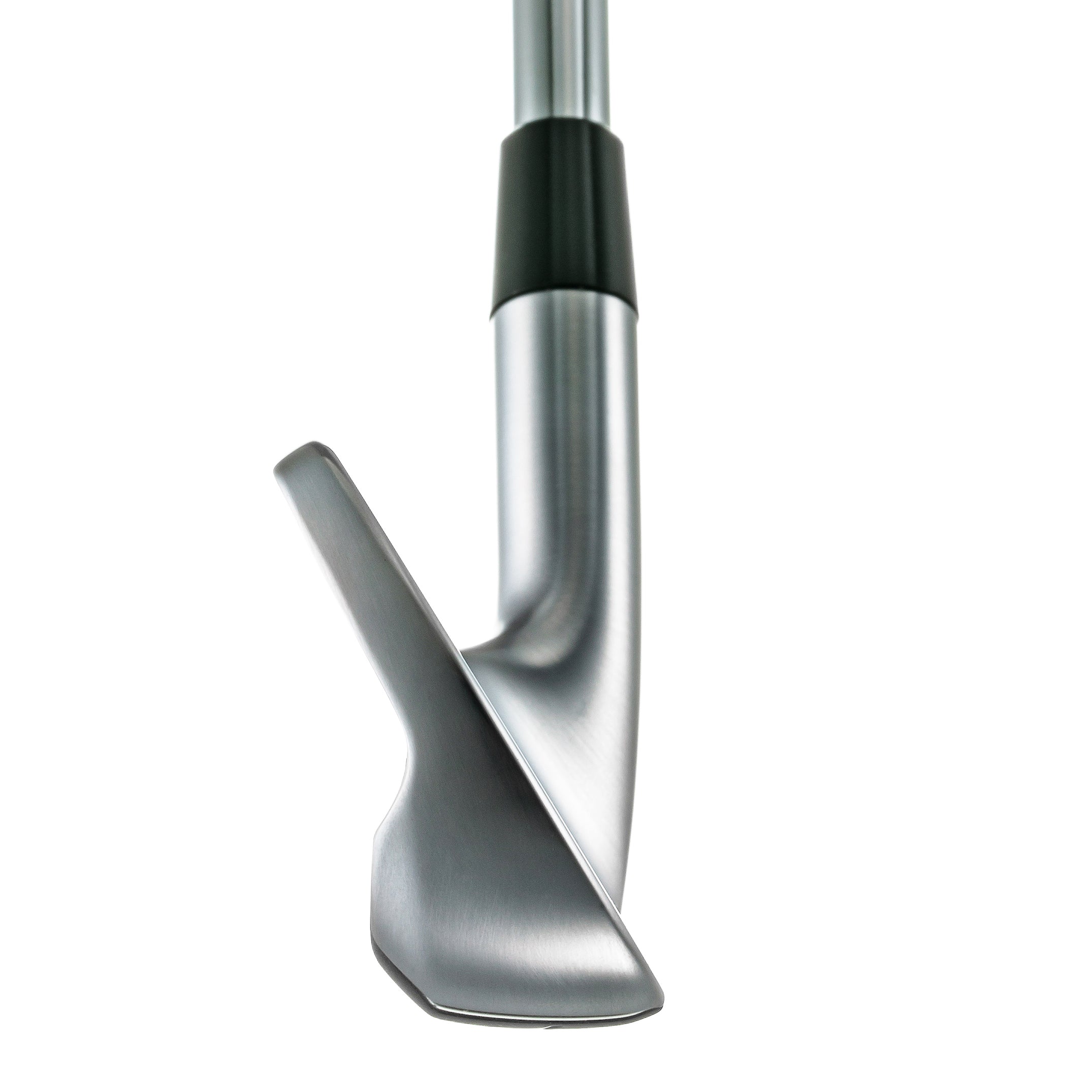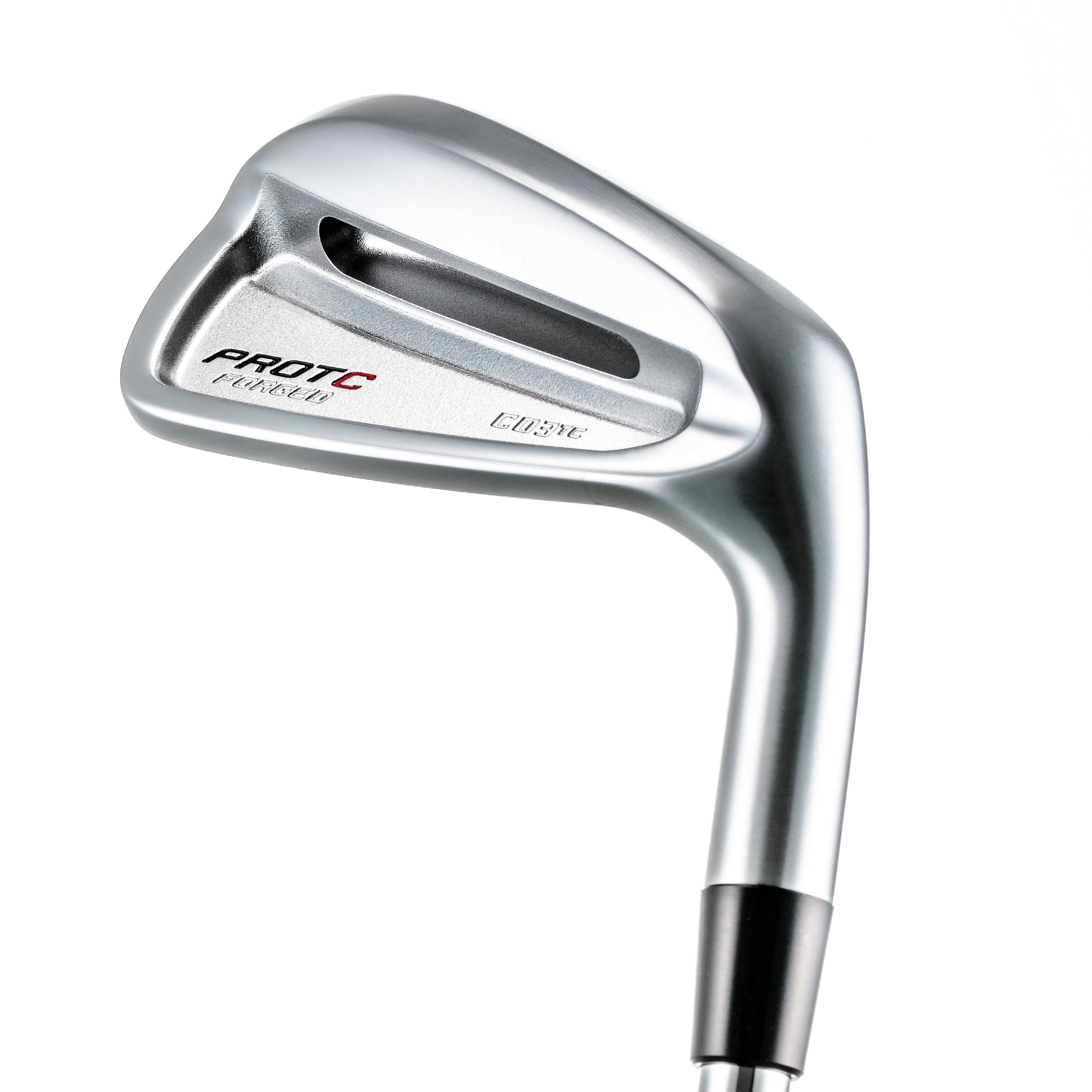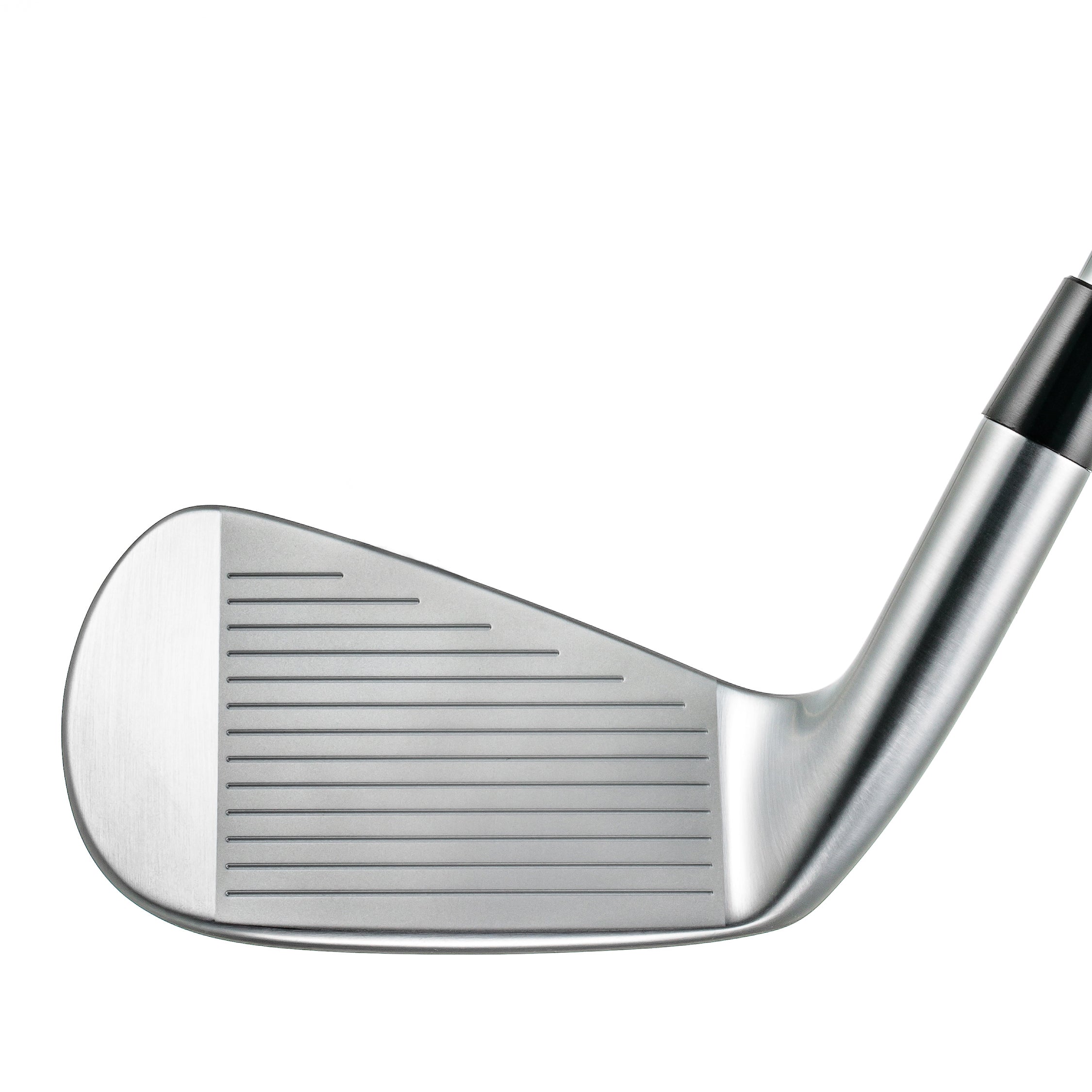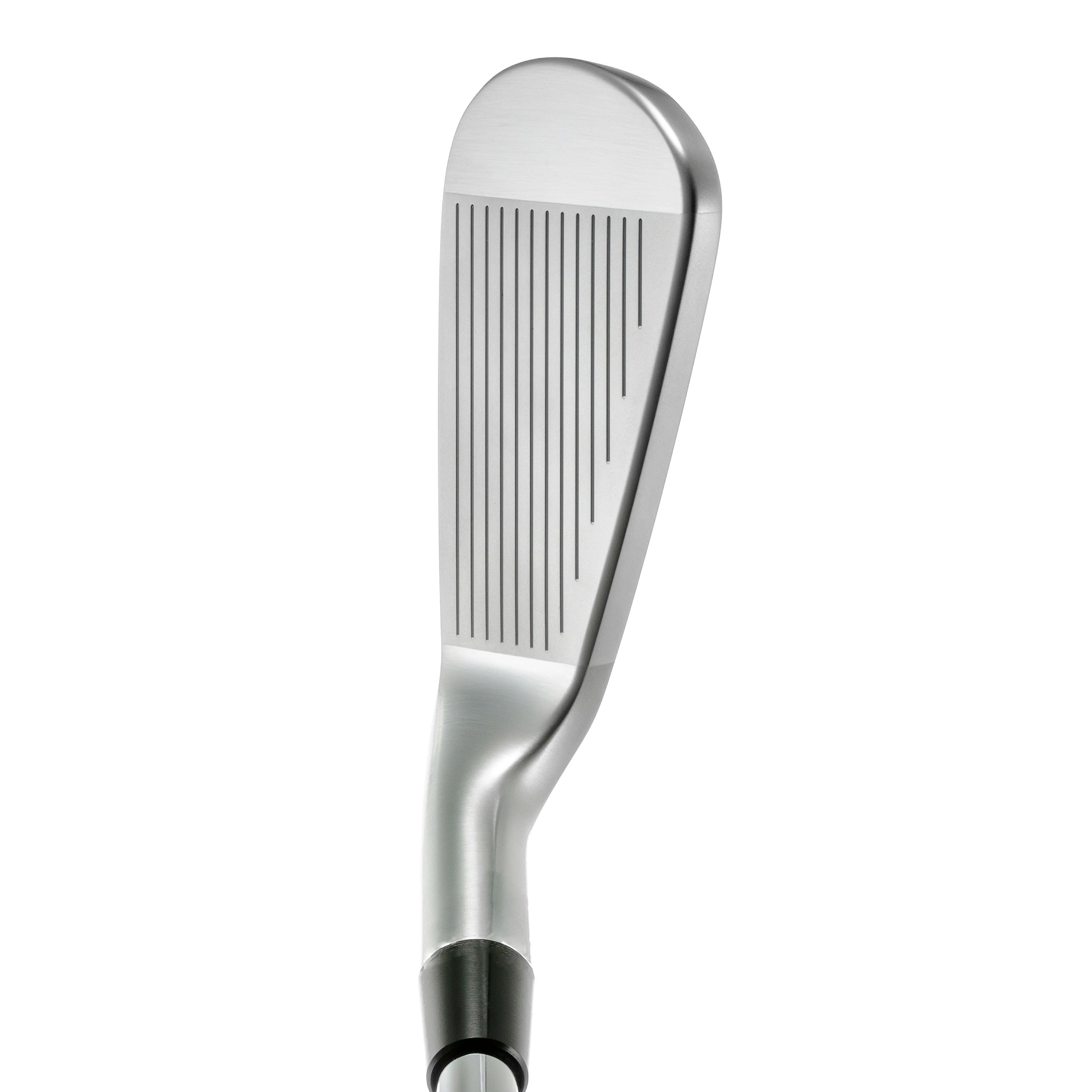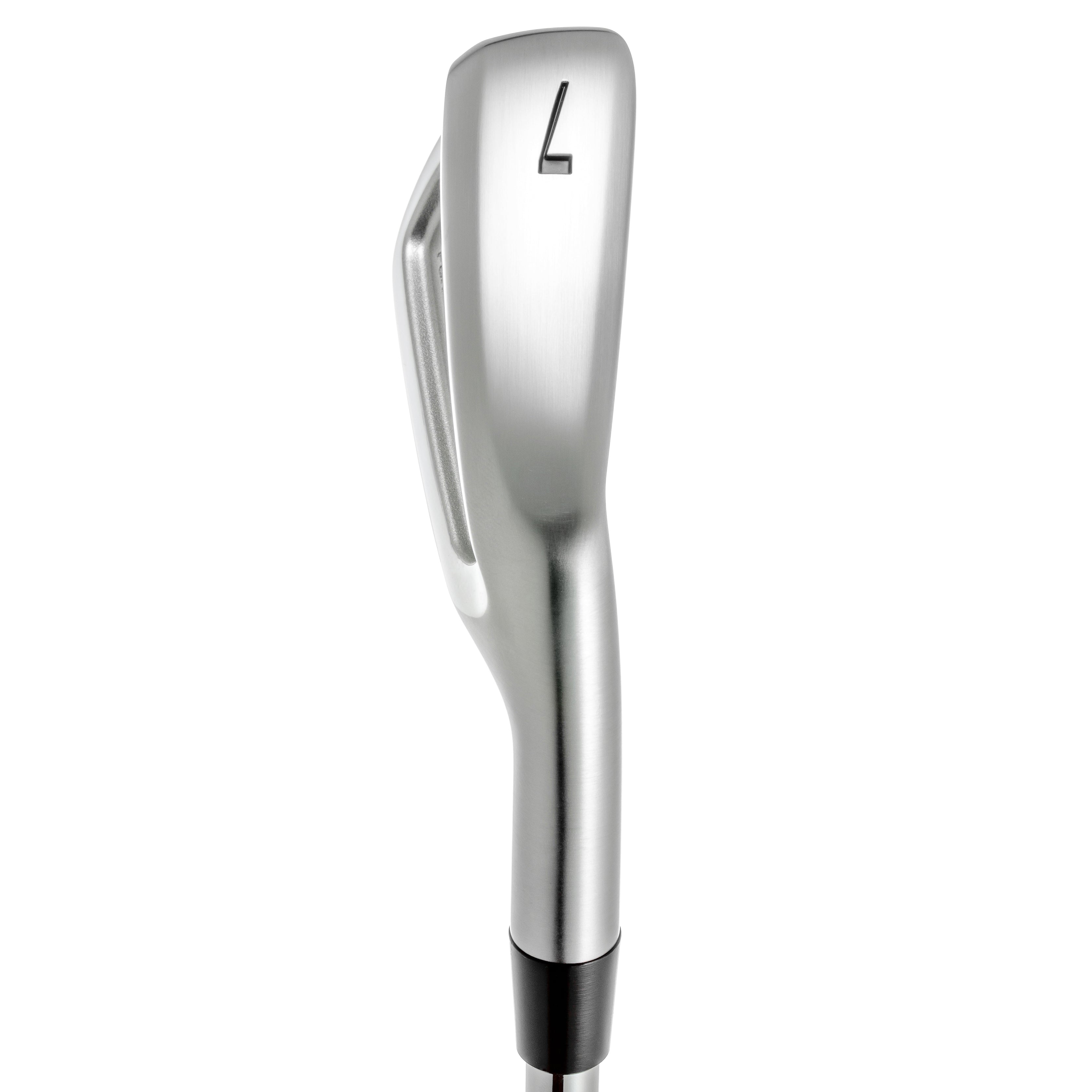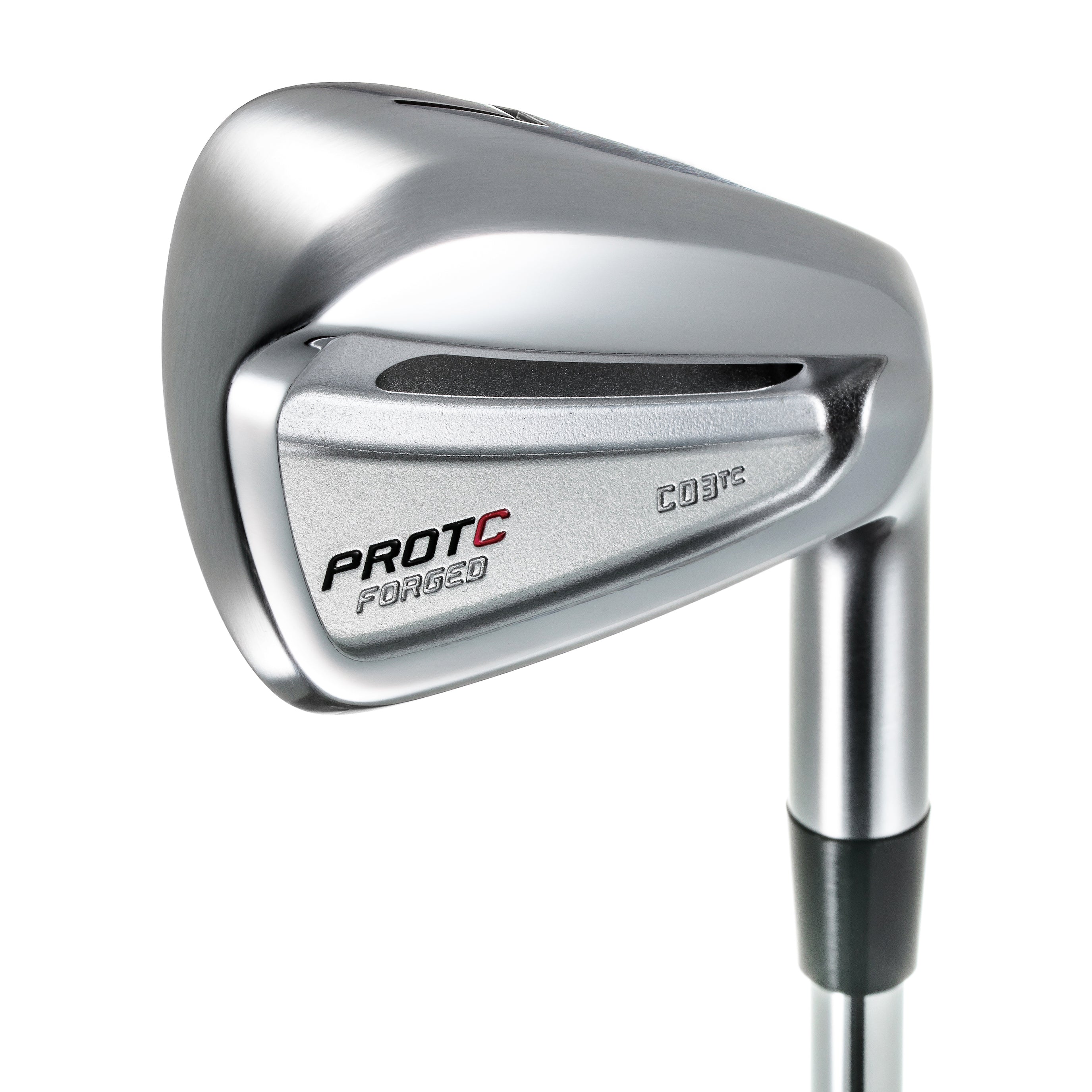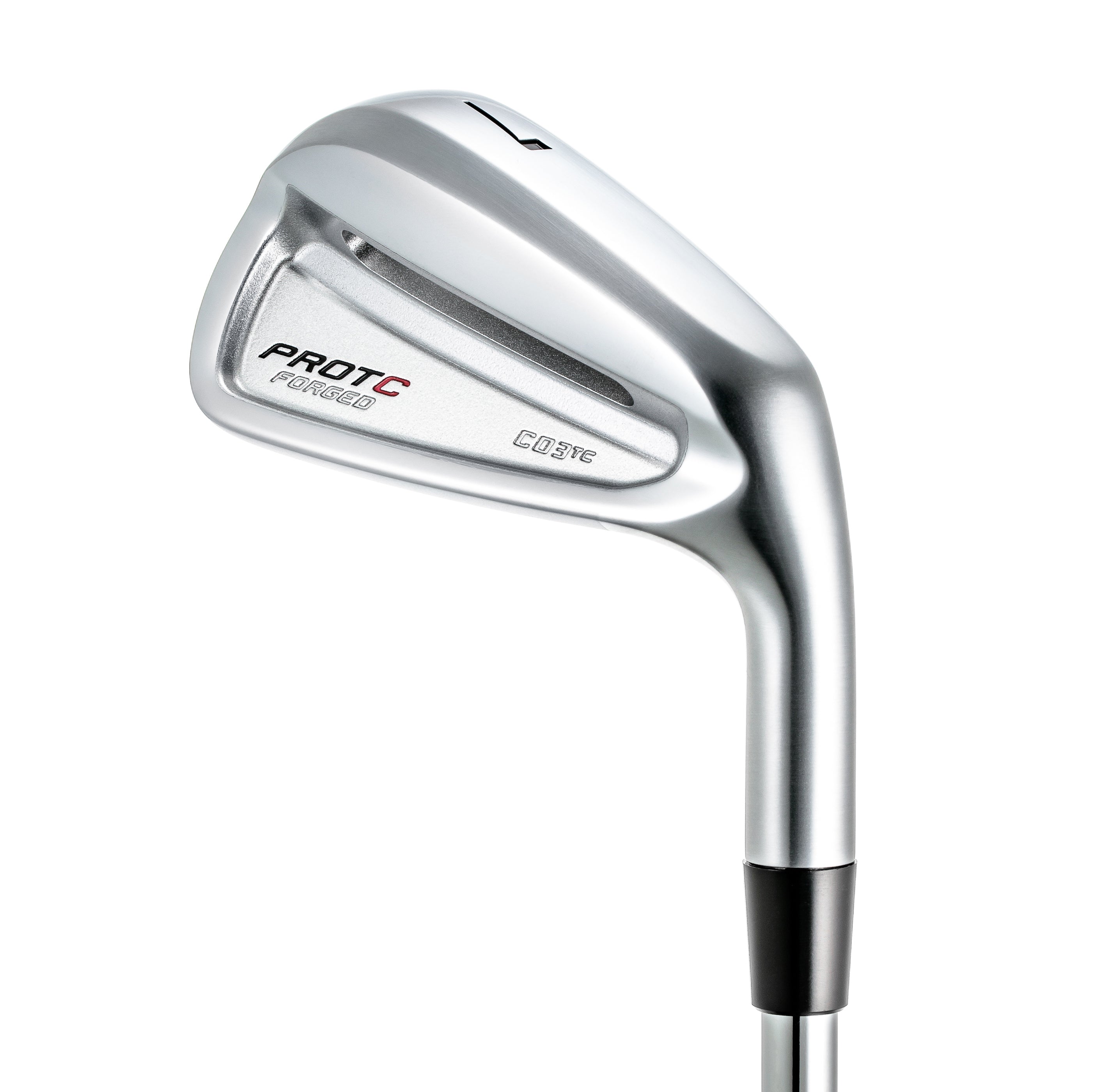 C03TC FORGED IRON (#4)
---
--------

We provide custom-made services and assembly at our authorized stores.
Limited quantities

Extraordinary feel created by integrated molding using soft iron
A tour cavity back crafted with precision forging

CNC undercutting has been designed to optimize the center of gravity for long irons #5 to #7 that need high trajectory while securing the thickness of the back of the hitting point and providing the crisp feel that single forging using soft iron can attain.

 
Choose options
C03TC FORGED IRONS
SPECIFICATIONS
| Number | #4 | #5 | #6 | #7 | #8 | #9 | PW |
| --- | --- | --- | --- | --- | --- | --- | --- |
| Loft(°) | 22 | 25 | 28 | 32 | 36 | 40 | 45 |
| Lie(°) | 60.5 | 61 | 61.5 | 62 | 62.5 | 63 | 63.5 |
| Bounce(°) | 0 | 0 | 1 | 2 | 3 | 4 | 5 |
| FP(mm) | 3.6 | 3.7 | 3.8 | 3.9 | 4.0 | 4.2 | 4.4 |

Material:

Carbon steel (S20C)
 

Finish:

Nickel Chrome Plating/Mirror finish on back of face
 

Clubhead structure

Muscleback with ceramic inside

Soft iron-forged
undercutting Cavity
Pocket cavity
Pocket cavity
Size/Sole
Compact/Sharp

Slightly Compact/Standard

Standard/Slightly Wide

Slightly Large/Wide

Material

S20C Soft Iron + Ceramic

S20C Soft Iron + CNC Undercutting (#4-7)
S20C Soft Iron (#8-PW)
[Face]
SAE8655 Chromium
Molybdenum Steel
[Body]
S25C Soft Iron
[Face]
SAE8655 Chromium
Molybdenum Steel
[Body]
S20C Soft Iron
Loft angle (7I)
32°
32°
32°
31°
Features

A muscleback with ceramic inside made of round bar integrated forging with ceramic and soft iron

A tour cavity crafted with precise forging using soft iron only and CNC undercutting
A tour pocket cavity engineered with deep and low center of gravity and face with high-strength thickness deviation
A pocket cavity with excellent maneuverability that also prioritizes forgiveness
We will send you an email of confirmation after you place your order.
Prices include the head, shaft, grip, and club assembly fees.
Please use

 

the "Contact Us" form 

 

before place your order if you have any questions about ordering.
Please write requests for assemblage, if any, in the Notes field.
Cancellations and changes cannot be made after placing your order because the clubs are custom-made.
Please allow up to 10 business days for delivery.
Your club will be shipped after assembling at a designated plant either in Japan or USA.
Both models are available for pre-order, both online and in

 

physical partner locations.
Products will be shipped approximately in 10 business days after your order has been confirmed as they are assembled to order.
This may take longer in the event heads, shafts, etc. are out of stock.

In that case, we will contact you within 3 business days after your order is placed with an estimated shipping date.
* We do not ship on weekends and holidays. 

For online purchases from abroad, the payment of import duties and taxes is the responsibility of the buyer, and PROTOCONCEPT is not liable for them.

Cancellations and Exchanges
We do not accept any cancellations or exchanges after your order has been confirmed. All products are custom-made for you, therefore refunds are not available. Thank you for your understanding.

If the product itself is defective or damaged upon arrival, or if there has been an error in shipping, please contact us within 7 days of receipt. We will replace it with an undefective product or component. You are responsible for returning the item at your own expense.
Products will be shipped in our cardboard designated for shipping.
Please note that even if the cardboard is scratched or crushed, products cannot be exchanged if they are not damaged.

Warranty
A 24-month warranty is provided. Reach out to our team via our contact form for warranty activation. All shipping expenses to Japan will be the responsibility of the customer.

Returns
Please note that all custom products are made to order and cannot be returned or exchanged. As each custom product is made specifically for you, we are unable to accept returns or offer refunds.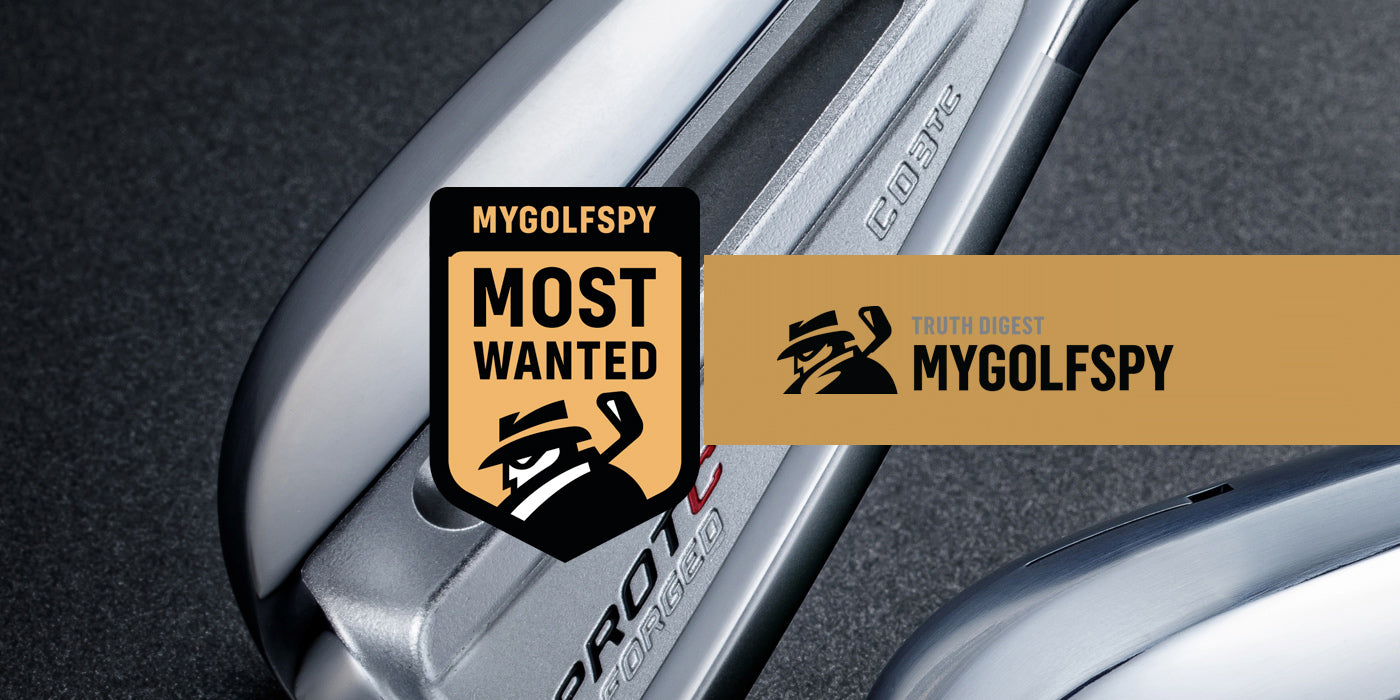 PROTOCONCEPT MEDIA NEWS
Our New Product, C03 Forged Iron, Honored to Be Selected in the Top 5 of Golf Spy Website's Best Players' Irons 2023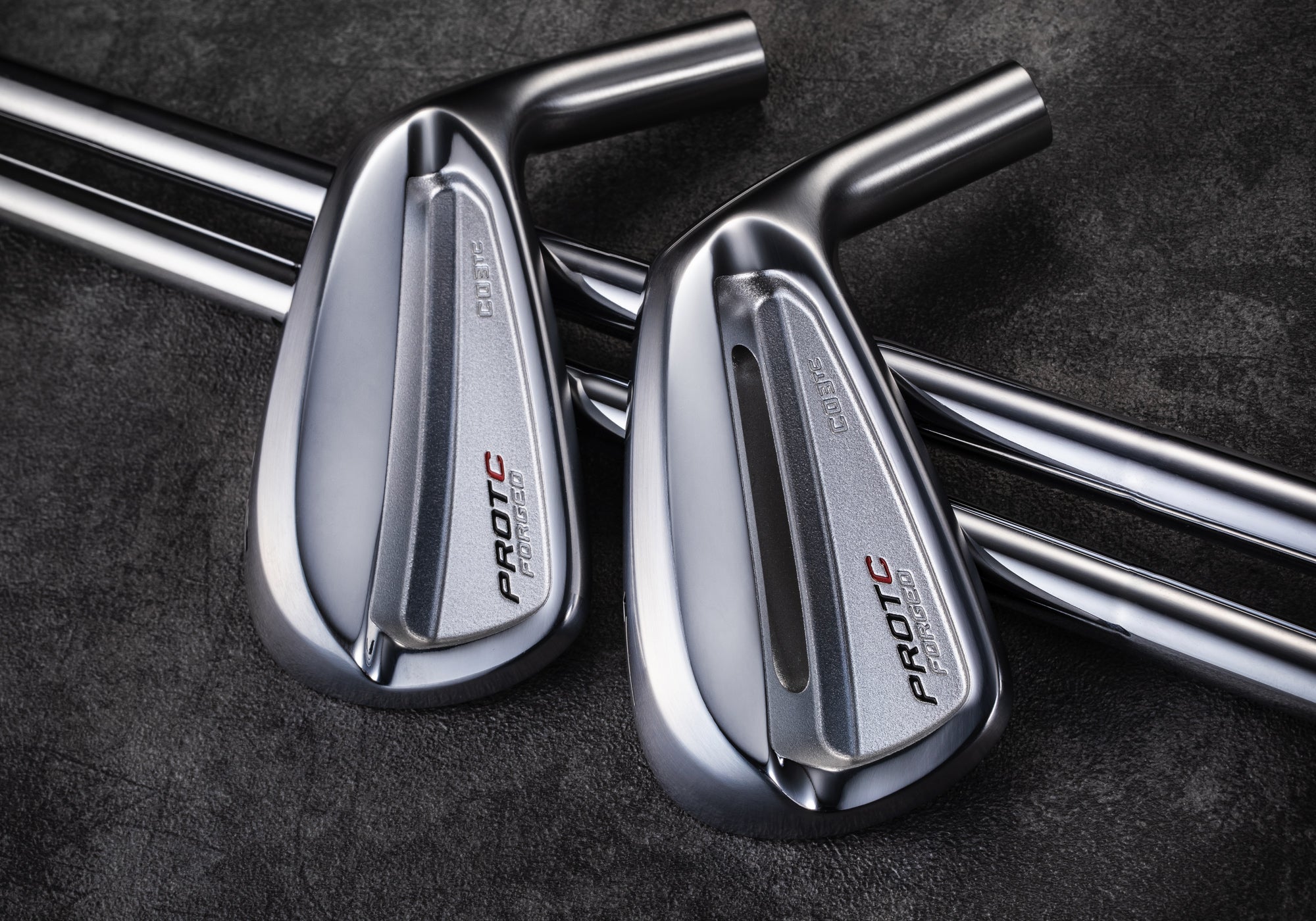 C03TC Technology
Center of gravity design for each club number by 3D CAD
While utilizing the center of gravity design of the previous C03, which reached near limits as an iron made with a single material, center of gravity design for each club number was adopted to pursue optimal functionality excepted for each and balance as a set.
The maneuverability required for advanced golfers is achieved while the head movement stability was enhanced to align the sweet spot and desired direction of the club. Furthermore, the center of gravity positions were optimized across all club numbers through using 3D CAD to improve ease of handling as a set. The lineup also includes a #4 iron that provides forgiveness while retaining the same flow as other club numbers.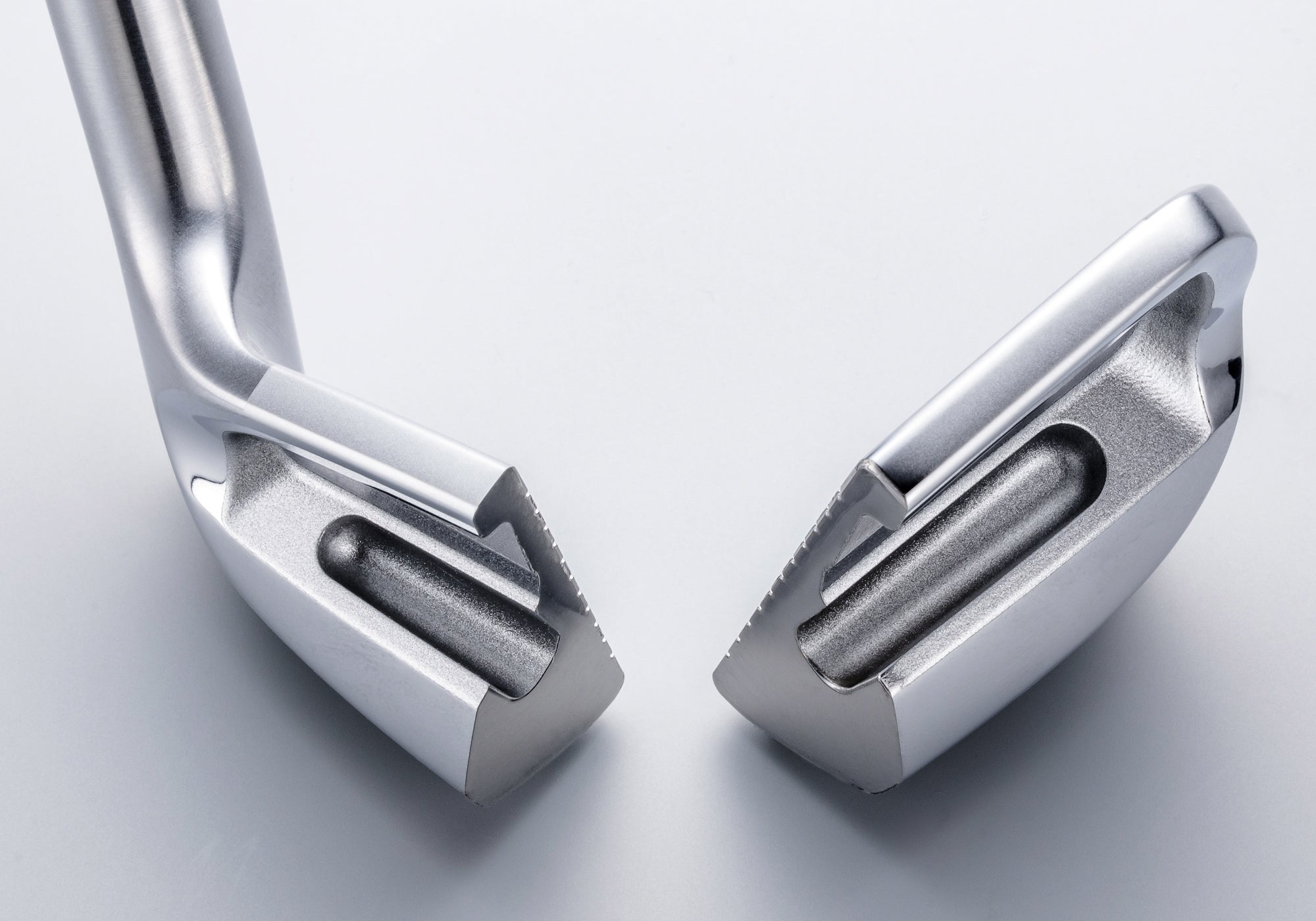 C03TC TECHNOLOGY
Precision integrated soft iron forging and CNC undercutting (#4-#7)
Integrated soft iron forging provides a pure and crip feel when hitting. The ultra-precise soft iron forging and CNC machining which are distinctly different from traditional forging methods eliminate product deviations and deliver significant advantage in shape uniformity.
The CNC undercut shape, with newly developed depth, width and angle for each club number, has a lower center of gravity and an expanded sweet spot. Forgiveness and ease of raising the ball for the long to middle irons have significantly been improved.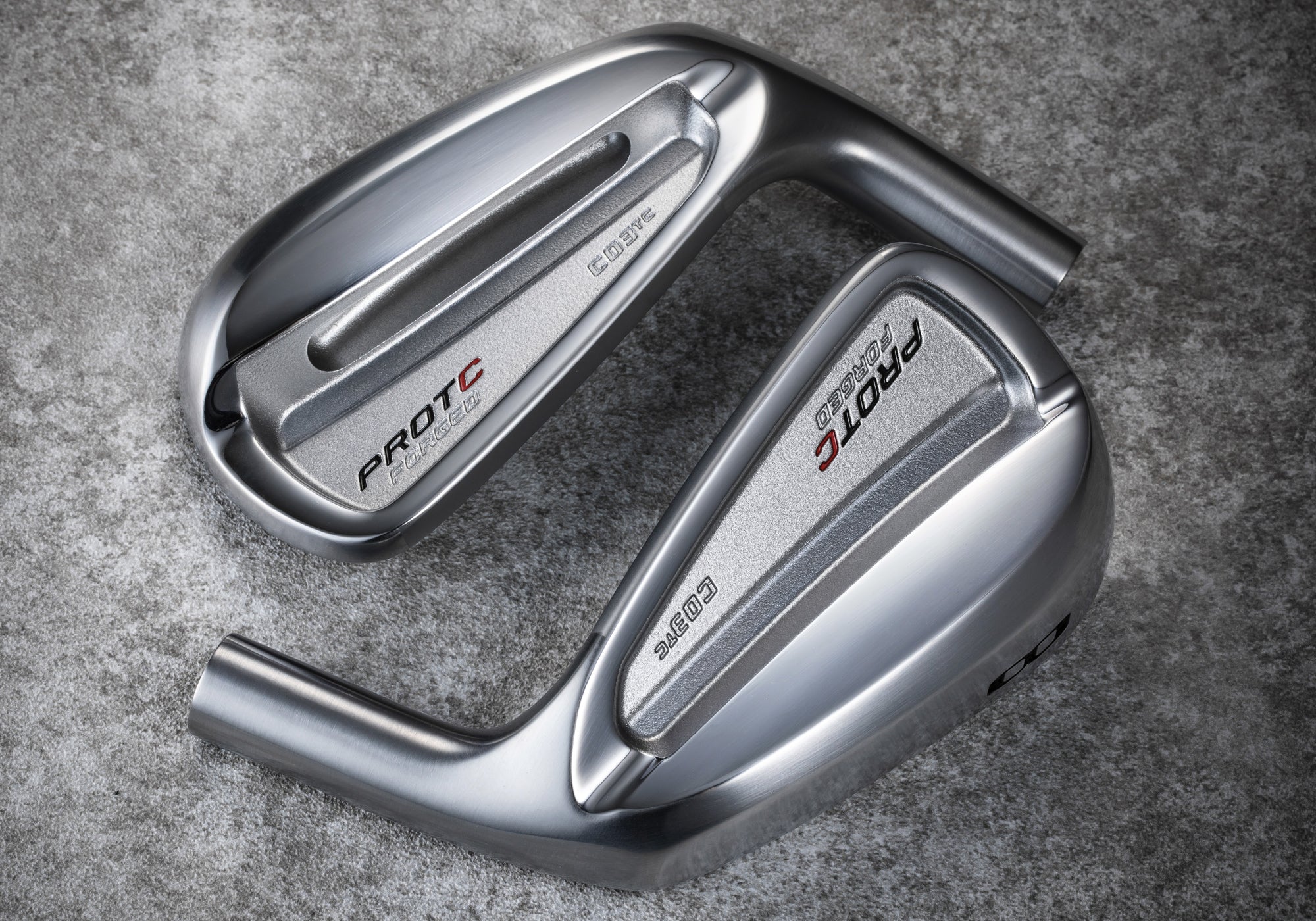 C03TC Technology
3D head shape that materializes PROTOCONCEPT's dedication to shape
The center of gravity position of the clubhead and sole shape have been optimized for all club numbers, assuming both good lies as well as difficult conditions and use on all types of courses, including when teeing up. The design offers even greater advantages to intermediate and advanced golfers who can make use of this while feeling the center of gravity.
The top blade, back face and undercut area are all designed to appear parallel to one another, creating a shape that is easy to position squarely and providing a sense of security and a good image of the trajectory.