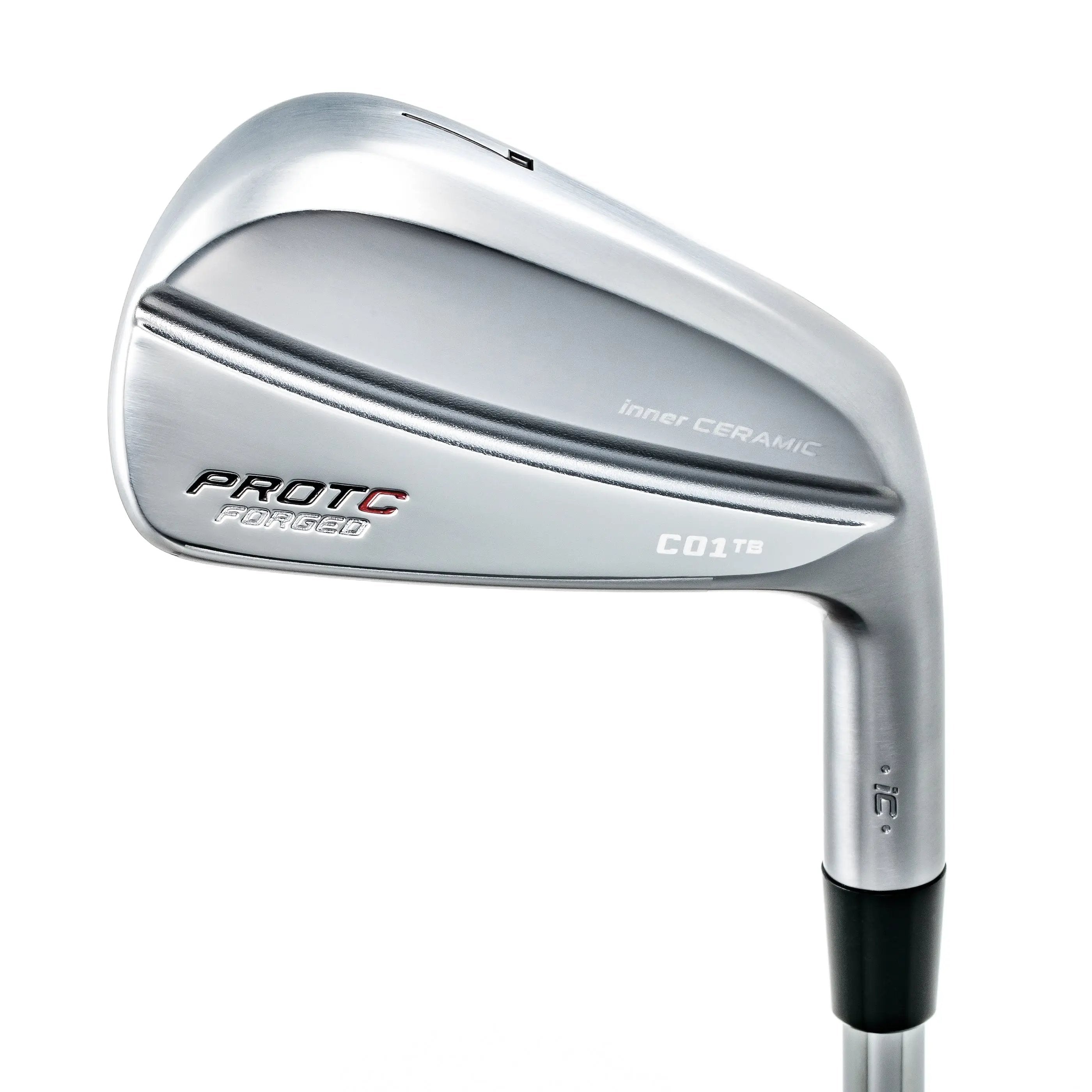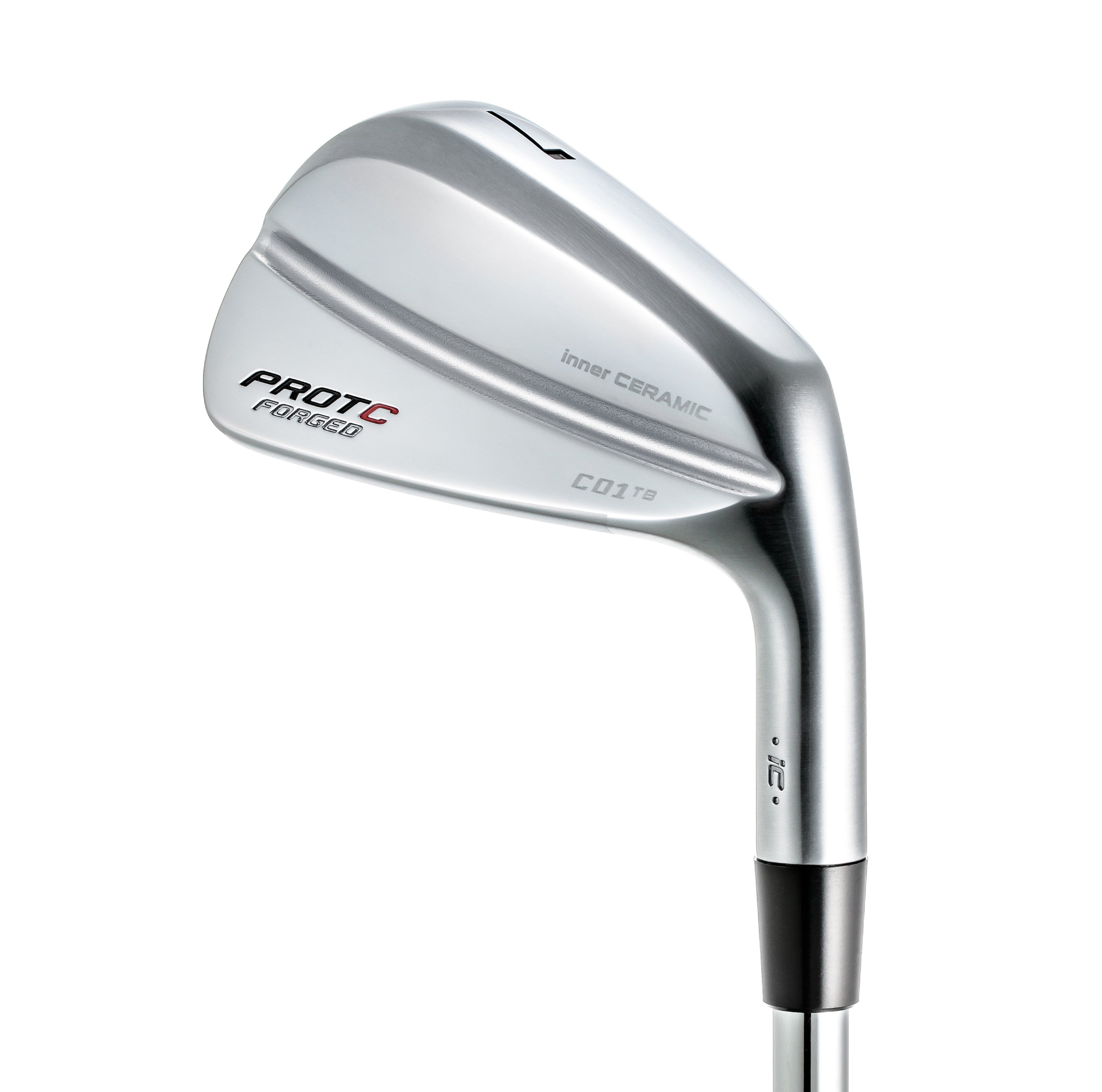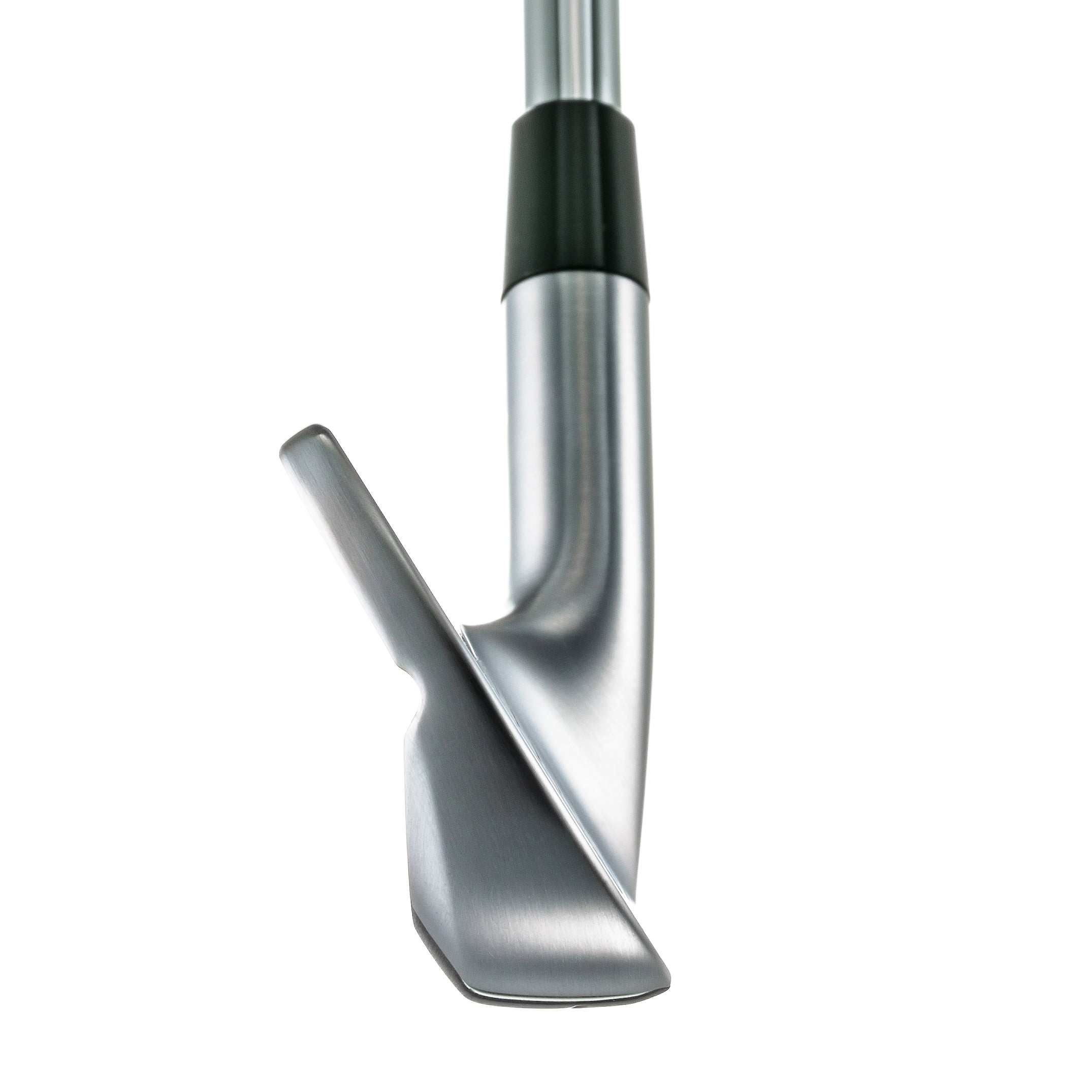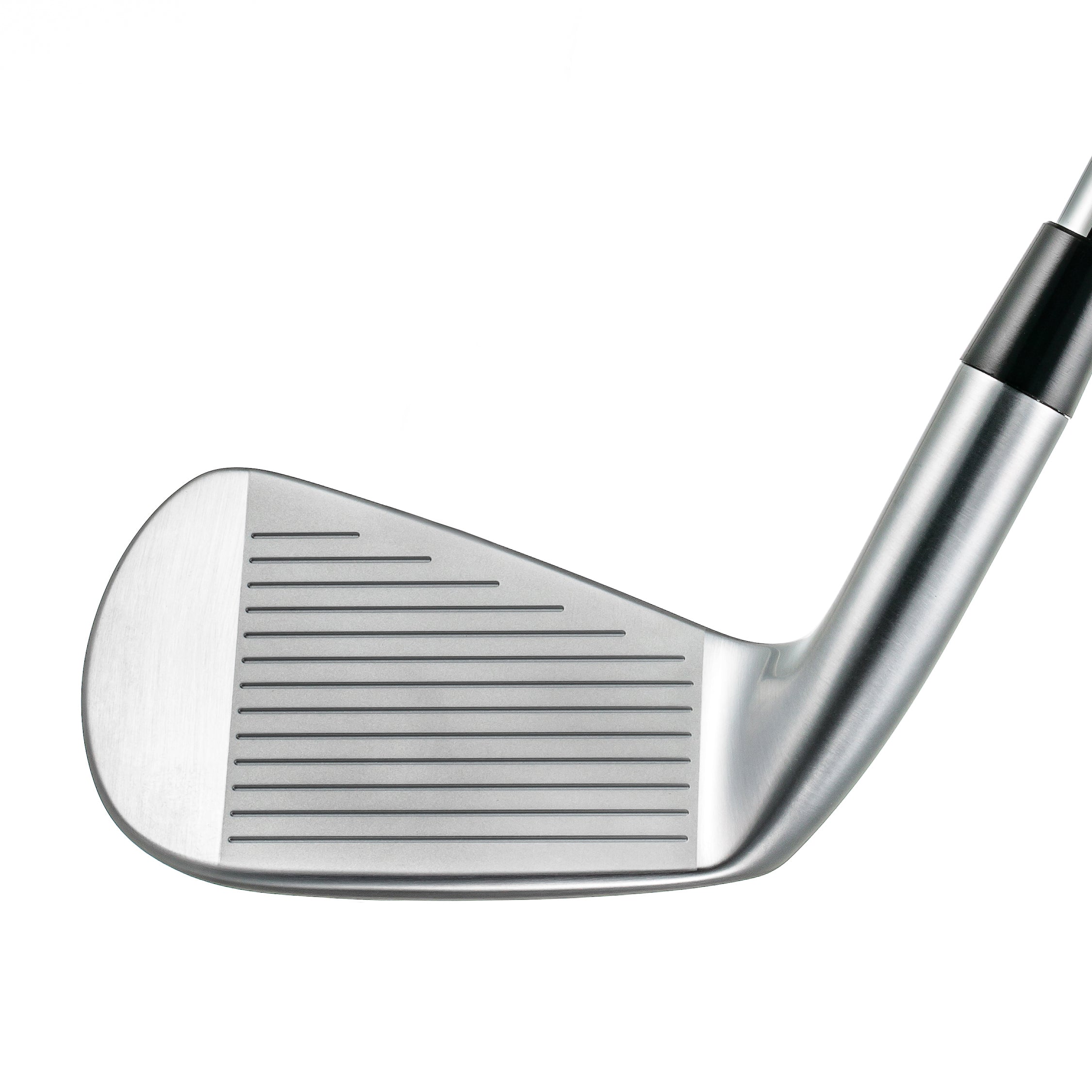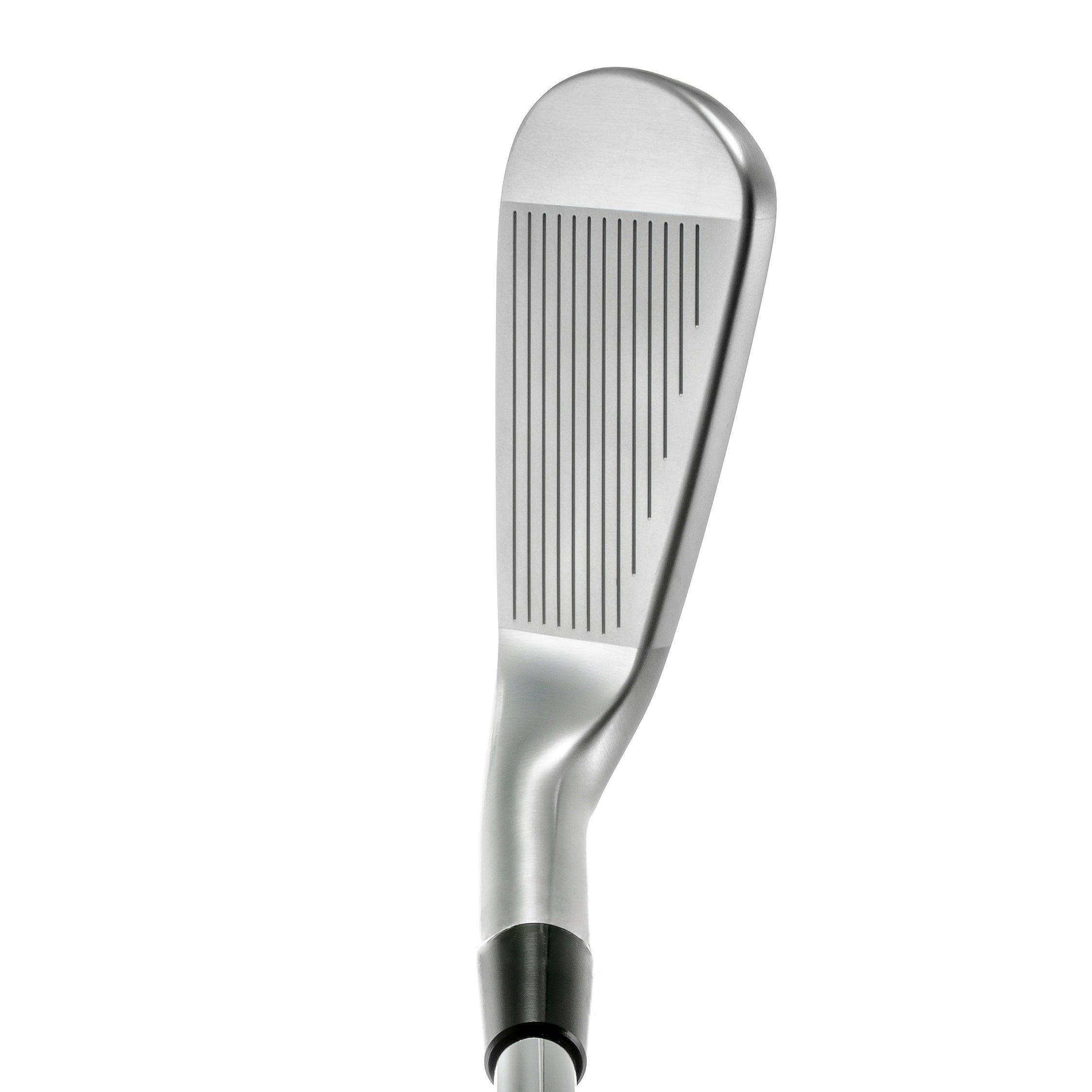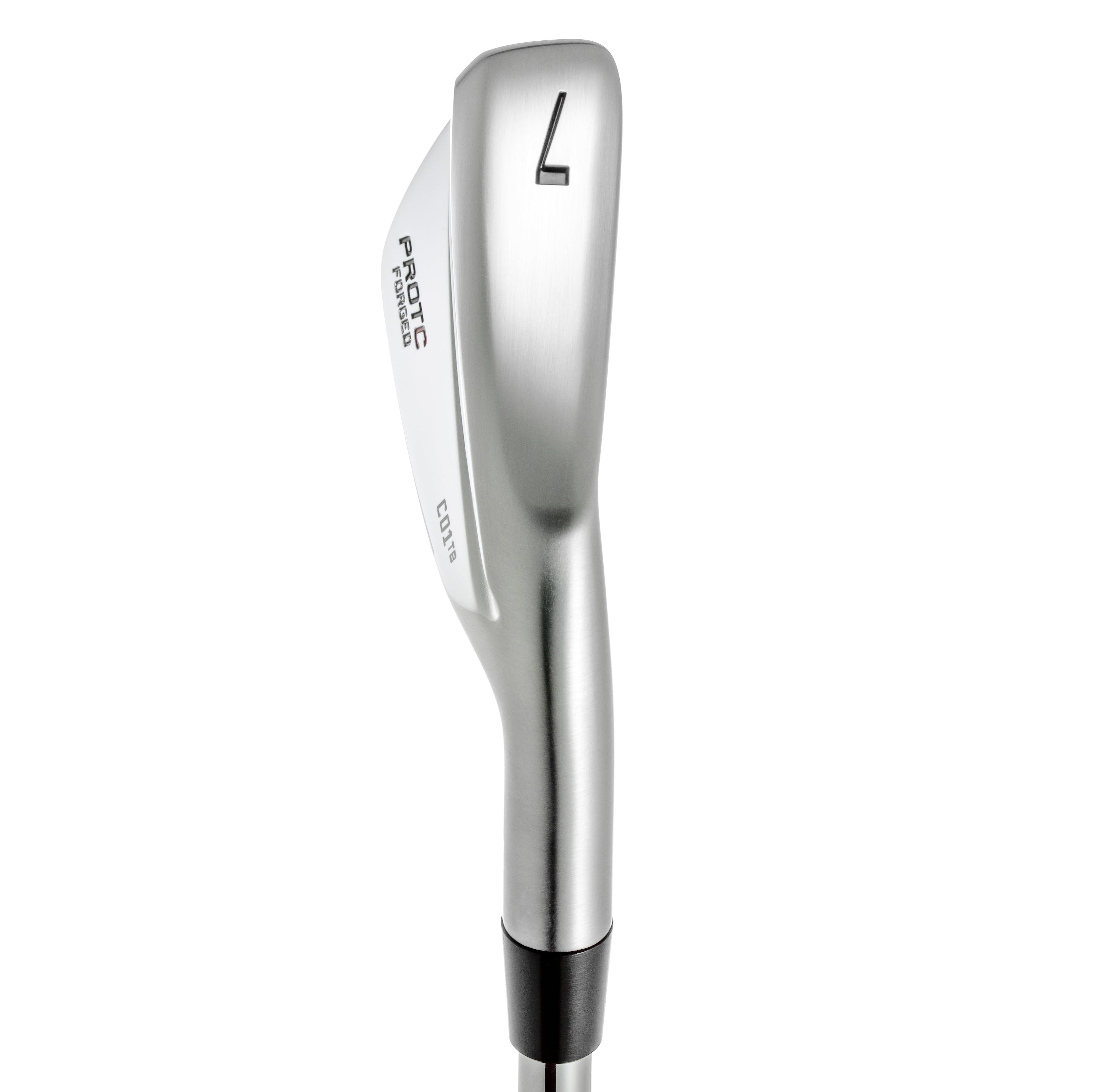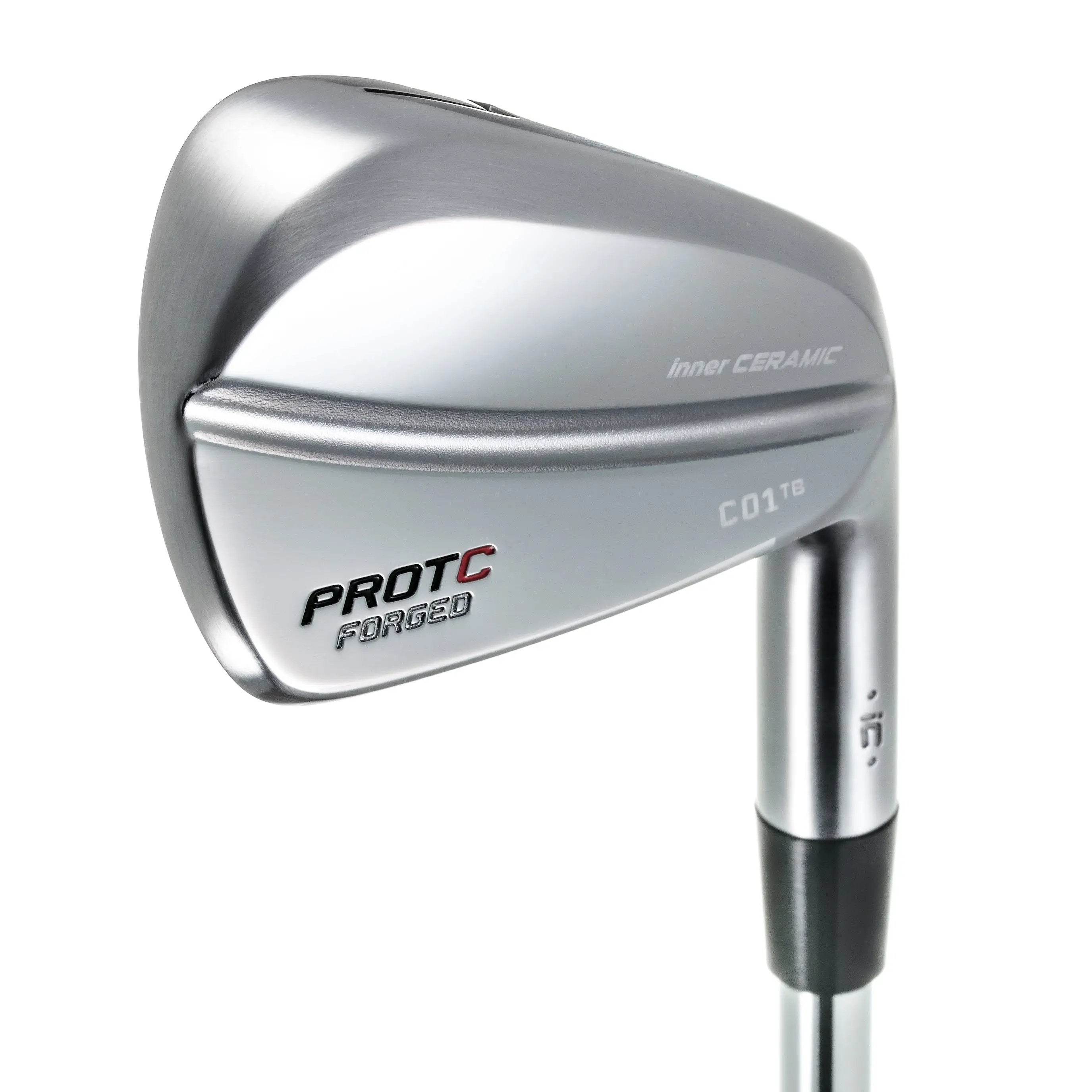 C01 TB inner CERAMIC IRON (#5~PW)
---
--------
We provide custom-made services and assembly at our authorized stores.
The world's first* with ceramic inside


A next-generation tour blade that defies norms for musclebacks

The C01TB ic is the first in the world* to adopt an integrated forging method with a ceramic inside. The soft iron forged muscleback with ceramic inside is crafted with high-precision, a molded center of gravity design for all club numbers utilising 3D CAD, based off feedback from the U.S. Tour.

It combines the movement stability demanded by today's tour pros and the control precision required of a muscleback with a cavity back-like forgiveness that was highly rated in the previous C01 model. Furthermore, this next-generation tour blade pursues functionalities of each club number to enhance the balance as a set.
Choose options
C01 TB inner CERAMIC IRONS
SPECIFICATIONS
| Number | #5 | #6 | #7 | #8 | #9 | PW |
| --- | --- | --- | --- | --- | --- | --- |
| Loft(°) | 25 | 28 | 32 | 36 | 40 | 45 |
| Lie(°) | 60.5 | 61 | 61.5 | 62 | 62.5 | 63 |
| Bounce(°) | 2 | 3 | 4 | 5 | 6 | 7 |
| FP(mm) | 4.1 | 4.2 | 4.3 | 4.4 | 4.6 | 4.9 |

Material:

Carbon steel (S20C)

Finish:

Nickel Chrome Plating / Mirror finish on back of face

inner Ceramic:

#5~#PW
 

Clubhead structure

Muscleback with ceramic inside

Soft iron-forged
undercutting Cavity
Pocket cavity
Pocket cavity
Size/Sole
Compact/Sharp

Slightly Compact/Standard

Standard/Slightly Wide

Slightly Large/Wide

Material

S20C Soft Iron + Ceramic

S20C Soft Iron + CNC Undercutting (#4-7)
S20C Soft Iron (#8-PW)
[Face]
SAE8655 Chromium
Molybdenum Steel
[Body]
S25C Soft Iron
[Face]
SAE8655 Chromium
Molybdenum Steel
[Body]
S20C Soft Iron
Loft angle (7I)
32°
32°
32°
31°
Features

A muscleback with ceramic inside made of round bar integrated forging with ceramic and soft iron

A tour cavity crafted with precise forging using soft iron only and CNC undercutting
A tour pocket cavity engineered with deep and low center of gravity and face with high-strength thickness deviation
A pocket cavity with excellent maneuverability that also prioritizes forgiveness
We will send you an email of confirmation after you place your order.
Prices include the head, shaft, grip, and club assembly fees.
Please use

 

the "Contact Us" form 

 

before place your order if you have any questions about ordering.
Please write requests for assemblage, if any, in the Notes field.
Cancellations and changes cannot be made after placing your order because the clubs are custom-made.
Please allow up to two weeks for delivery.
Your club will be shipped after assembling at a designated plant either in Japan or USA.
Both models are available for pre-order, both online and in

 

physical partner locations.
Products will be shipped approximately in 10 business days after your order has been confirmed as they are assembled to order.
This may take longer in the event heads, shafts, etc. are out of stock.

In that case, we will contact you within 3 business days after your order is placed with an estimated shipping date.
* We do not ship on weekends and holidays. 

Cancellations and Exchanges
We do not accept any cancellations or exchanges after your order has been confirmed. All products are custom-made for you, therefore refunds are not available. Thank you for your understanding.

If the product itself is defective or damaged upon arrival, or if there has been an error in shipping, please contact us within 7 days of receipt. We will replace it with an undefective product or component. You are responsible for returning the item at your own expense.
Products will be shipped in our cardboard designated for shipping.
Please note that even if the cardboard is scratched or crushed, products cannot be exchanged if they are not damaged.

Warranty
A 24-month warranty is provided. Reach out to our team via our contact form for warranty activation. All shipping expenses to Japan will be the responsibility of the customer.

Returns
Please note that all custom products are made to order and cannot be returned or exchanged. As each custom product is made specifically for you, we are unable to accept returns or offer refunds.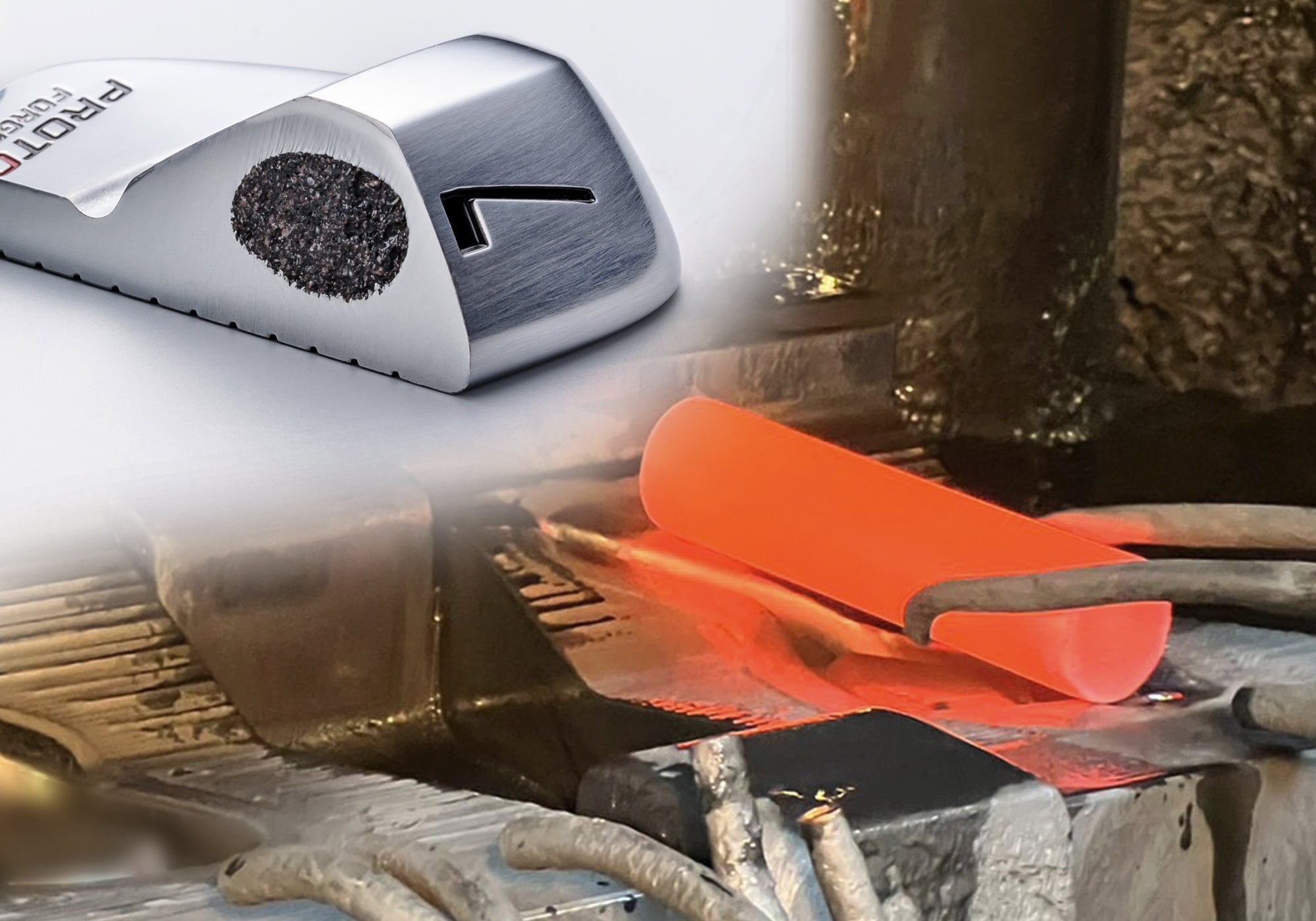 World's first* integrated forging with ceramic inside
Ceramic, which has a much smaller specific gravity than iron, is used as the built-in material. The manufacturing process, which forges the soft iron into a single round bar, results in a more forgiving and precise center of gravity design than the previous C01 model, which adopted the built-in titanium manufacturing process.
The ceramic is built in from the center of the head to the heel, and possesses an unique design that stabilizes the head movement together with forgiveness. This manufacturing method in which the ceramic is appropriately arranged inside the head with integrated forging without compromising the thickness of the face is unique and difficult to attain by other manufacturers.
*Surveyed by PROTOCONCEPT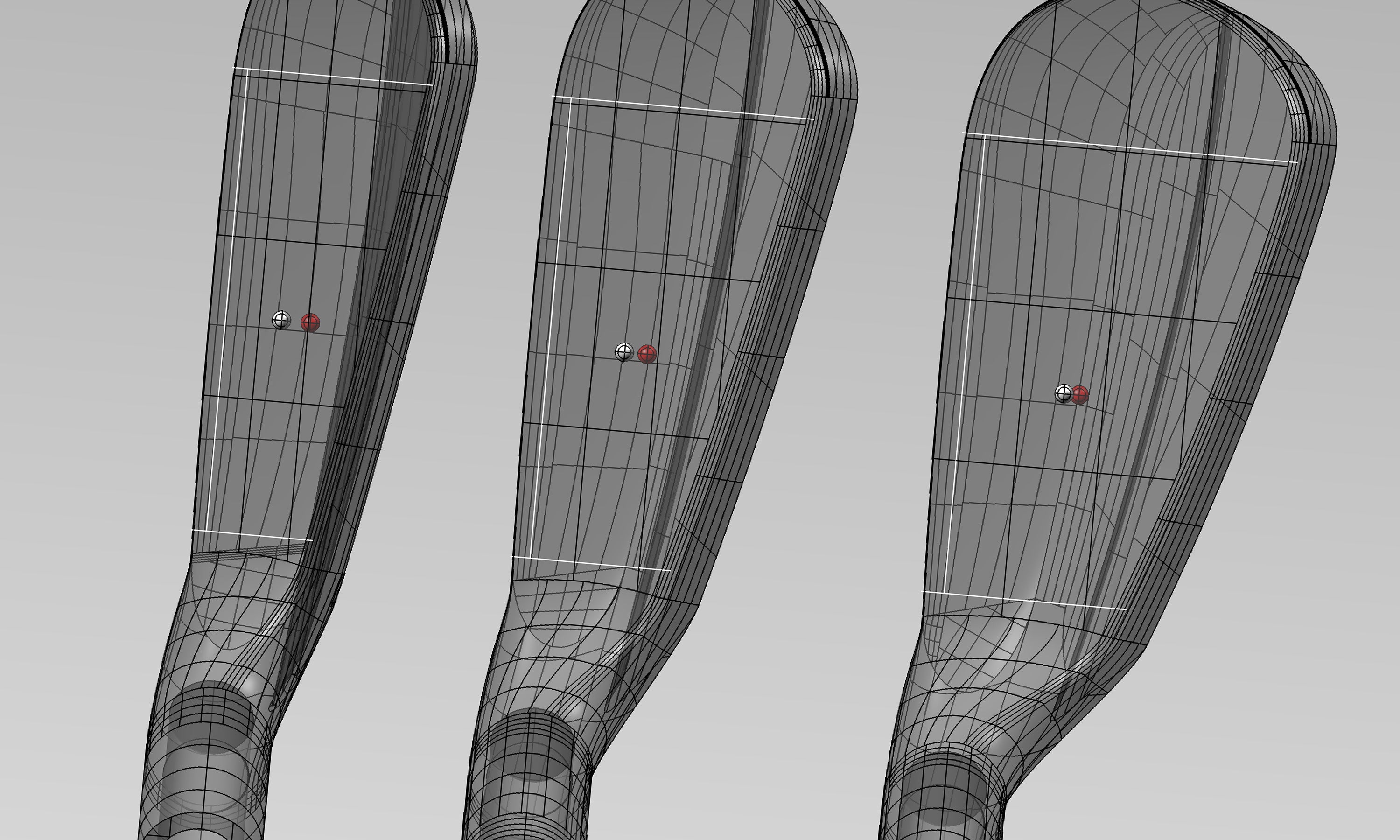 Center of gravity design for each club number by 3D CAD
While utilizing the concept of the previous C01 muscleback iron with cavity back-like forgiveness, a new center of gravity design was developed for each club number using 3D CAD to provide optimal functionality required respectively and to enhance balance as a set.
Muscleback-like maneuverability and sharpness were added while the head movement stability was enhanced to align the sweet spot and desired direction of the club.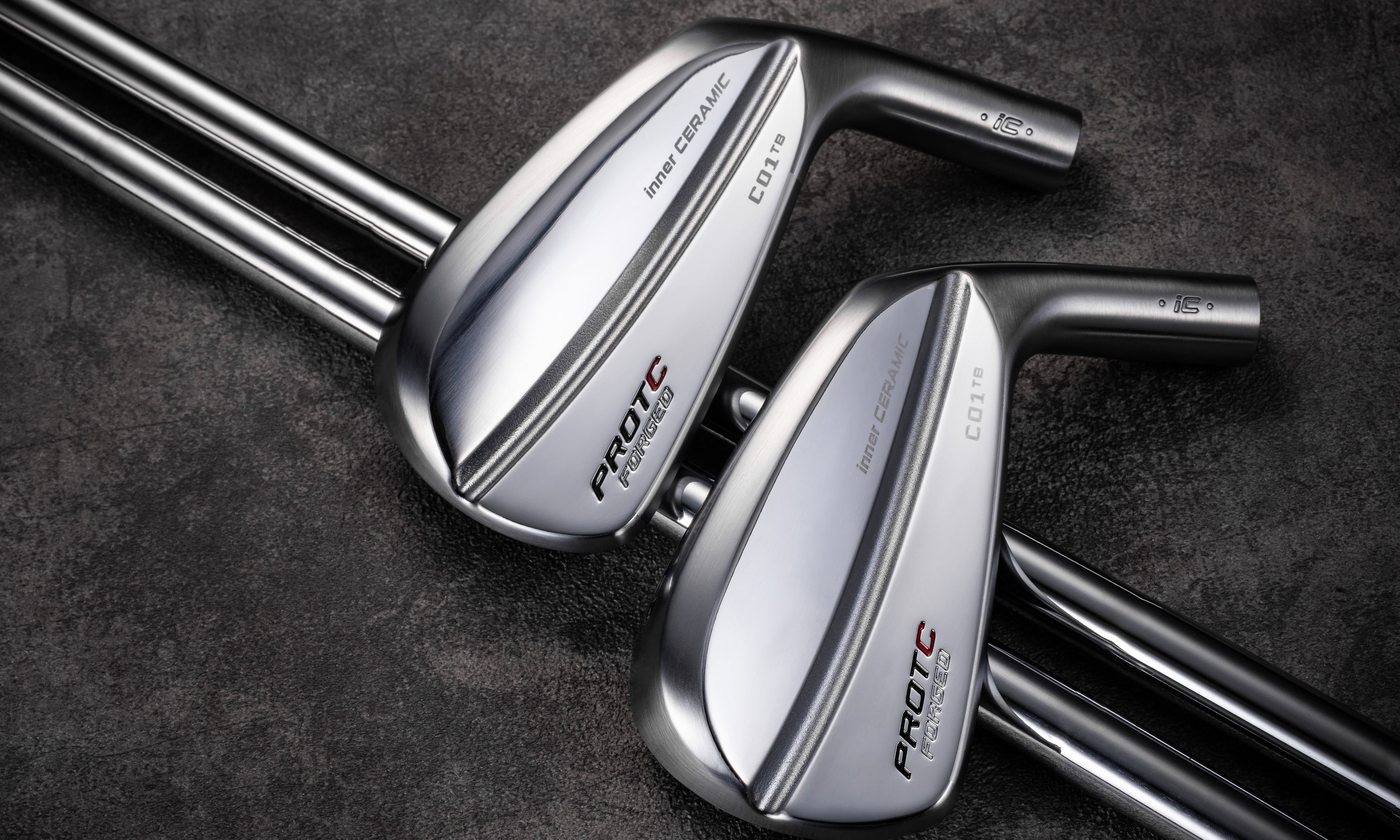 Functions sought from irons were further refined based on feedback received at U.S. tours
Incorporating feedback from players who have actually used PROTOCONCEPT on the PGA Tour and U.S. LPGA Tour, functions have been boldly brushed up to upgrade to a muscleback iron that satisfies current demands from the world's top players.
Further stabilization of head movement and clubface rotation, together with easy maneuverability to hit different trajectories with club path control have been attained altogether.
The long irons have been designed to raise the ball easier, and the short irons have been made to stop the ball better with appropriate height and spin, creating a unified set of irons.
TECHNOLOGY - Crafted with evolved ceramic integrated forging
Structure
Ceramic with light specific gravity is built into the S20C soft iron forged head.
Designed with a larger face size and peripheral weight distribution for a muscleback.
This creates forgiveness that is comparable with cavity backs.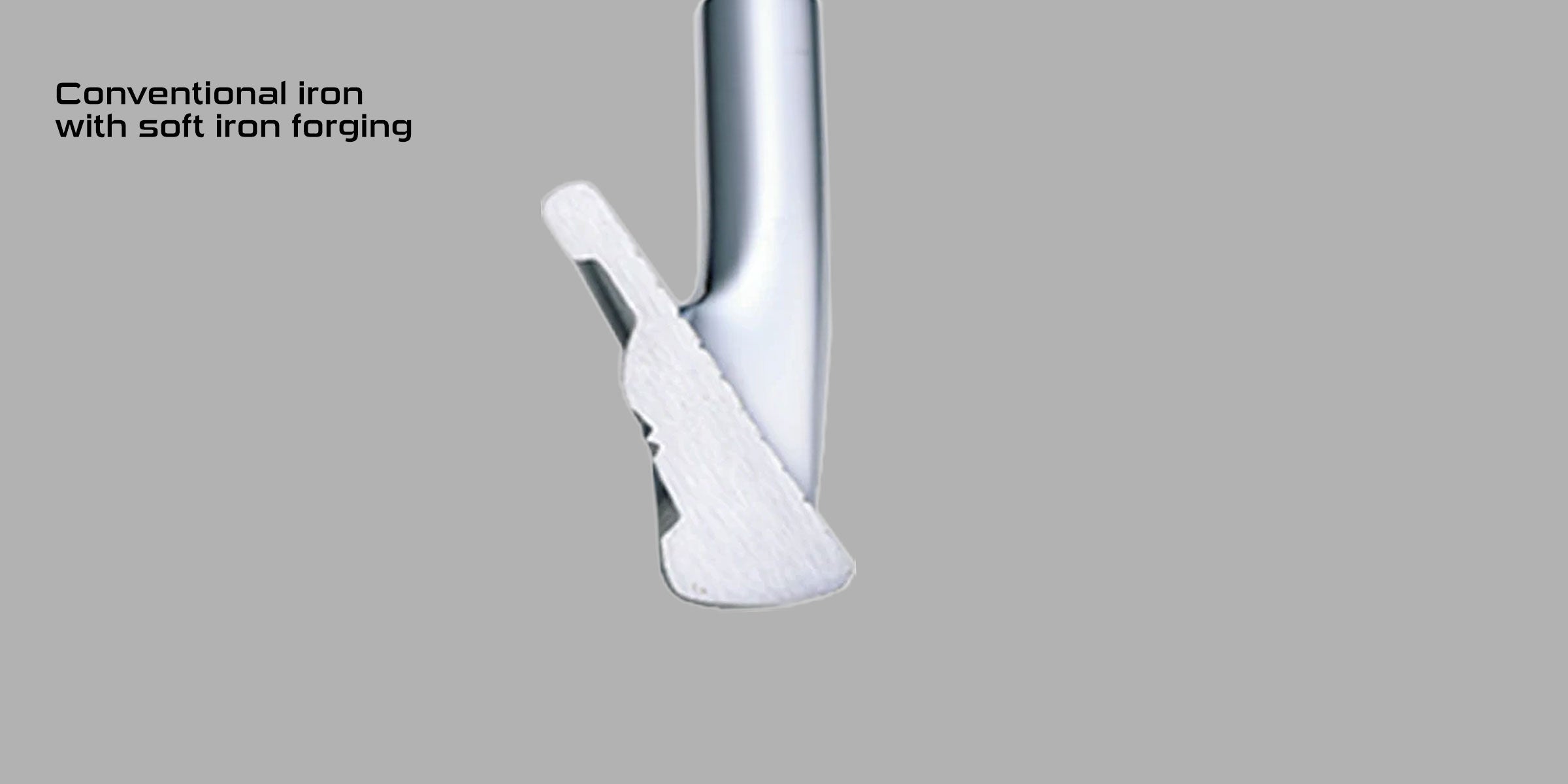 The shape and thickness determine performance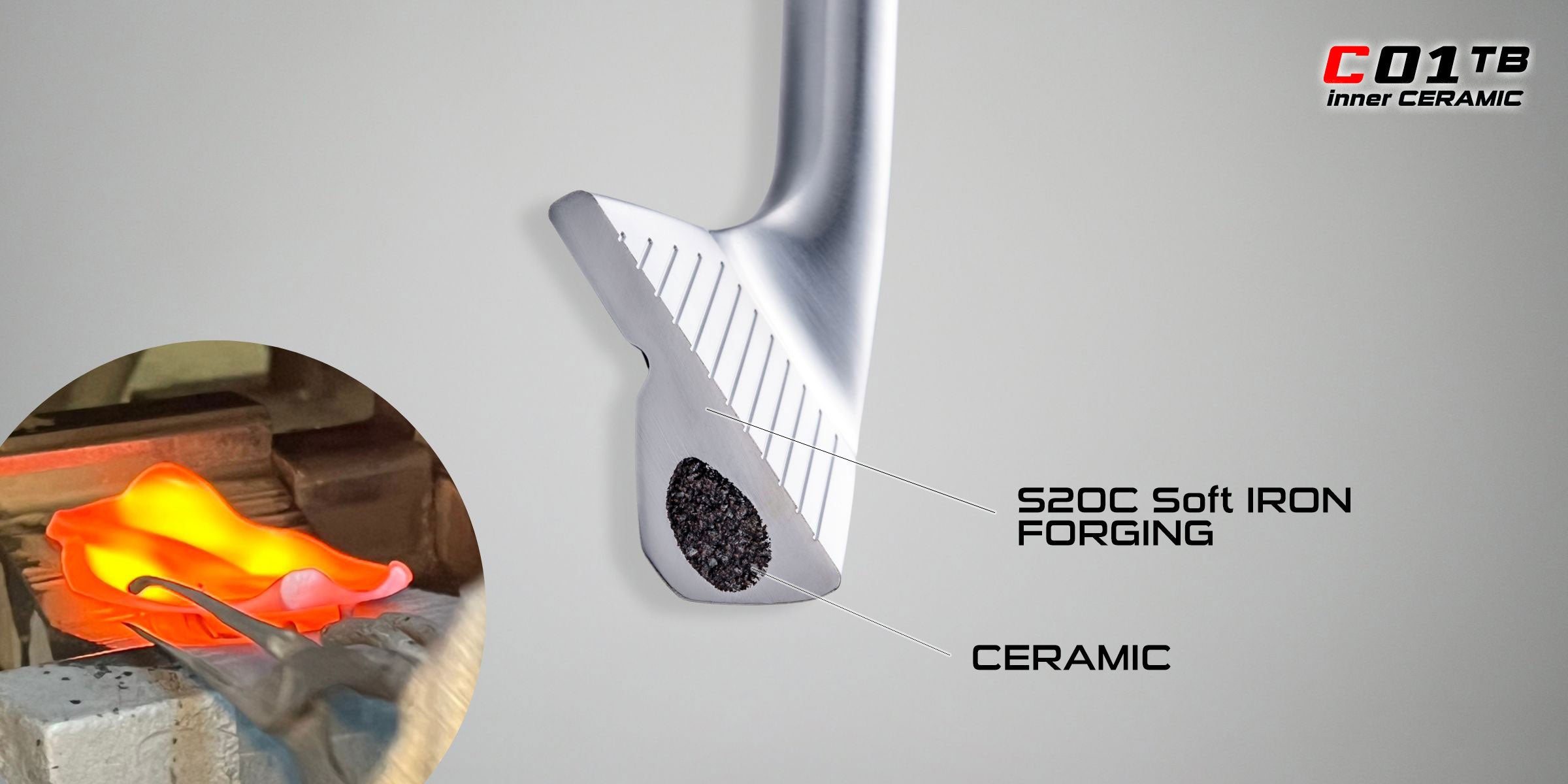 C01 TB inner CERAMIC IRON
Production method
Forged together in one piece with S20C soft iron round bar with built-in ceramic.
The ceramic is precisely arranged in the position as designed from the center of the head to the heel.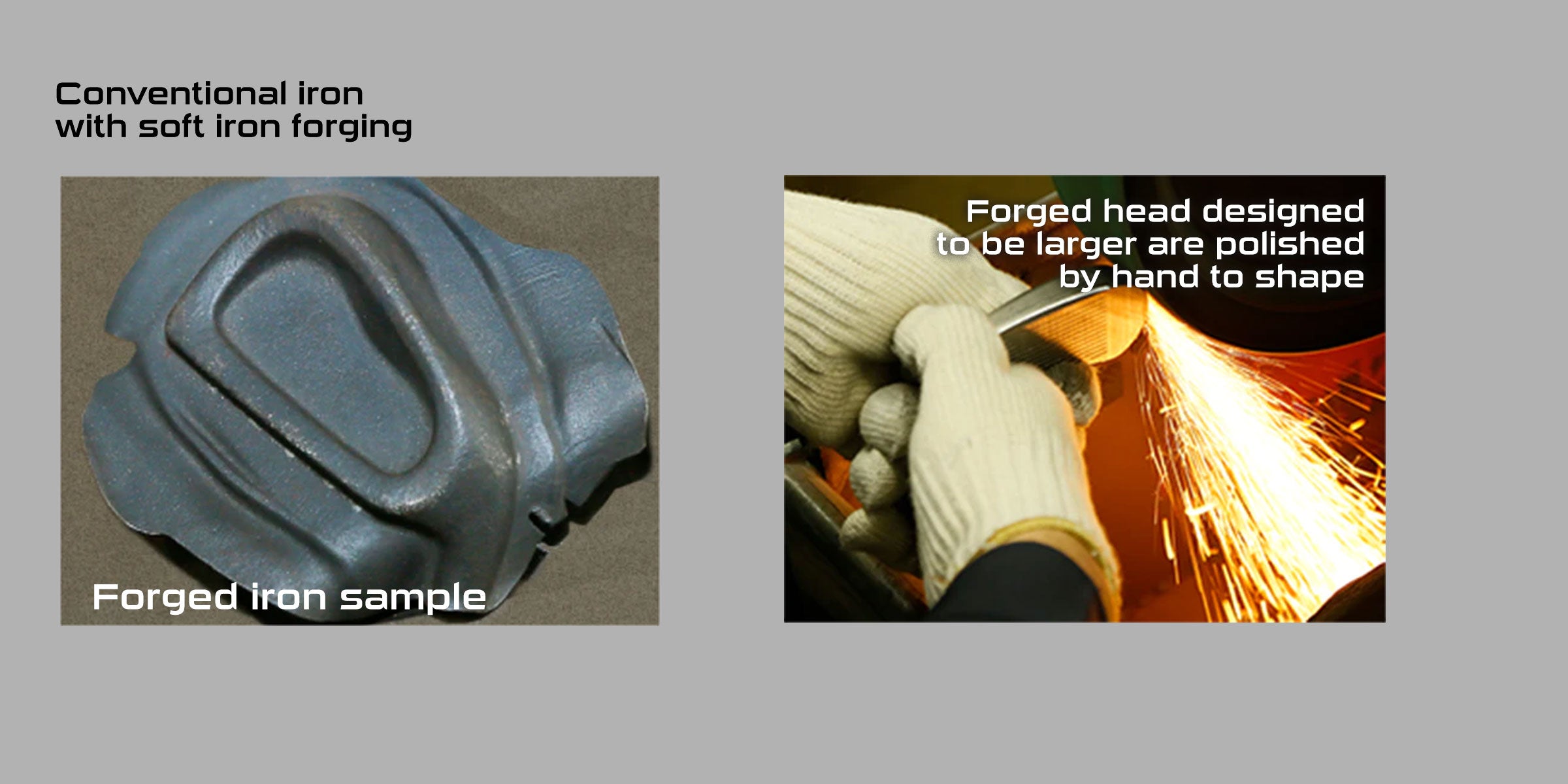 It is made of a single material, soft iron, and has an attractive feel. However, the performance is not much different from musclebacks of the past.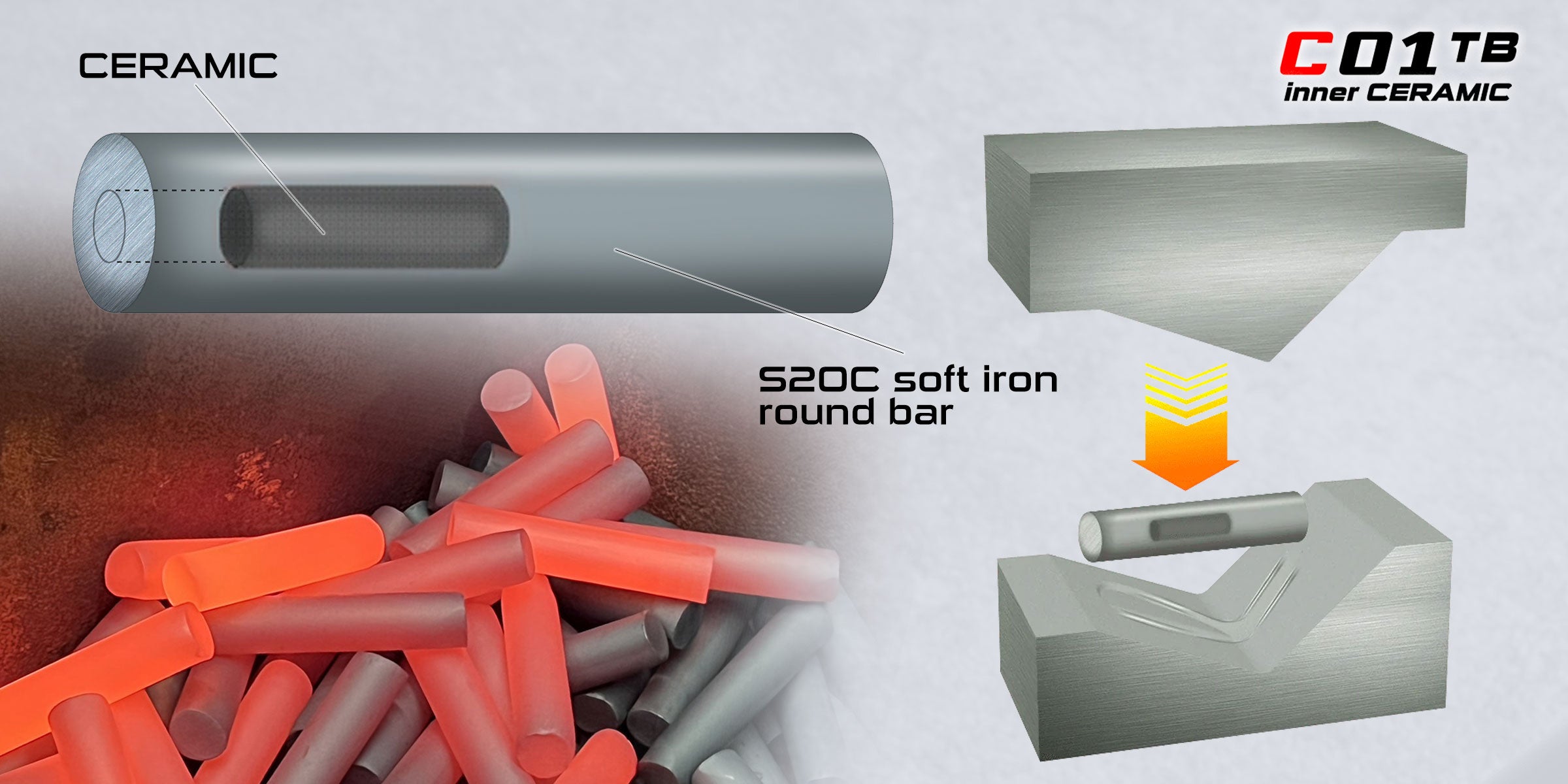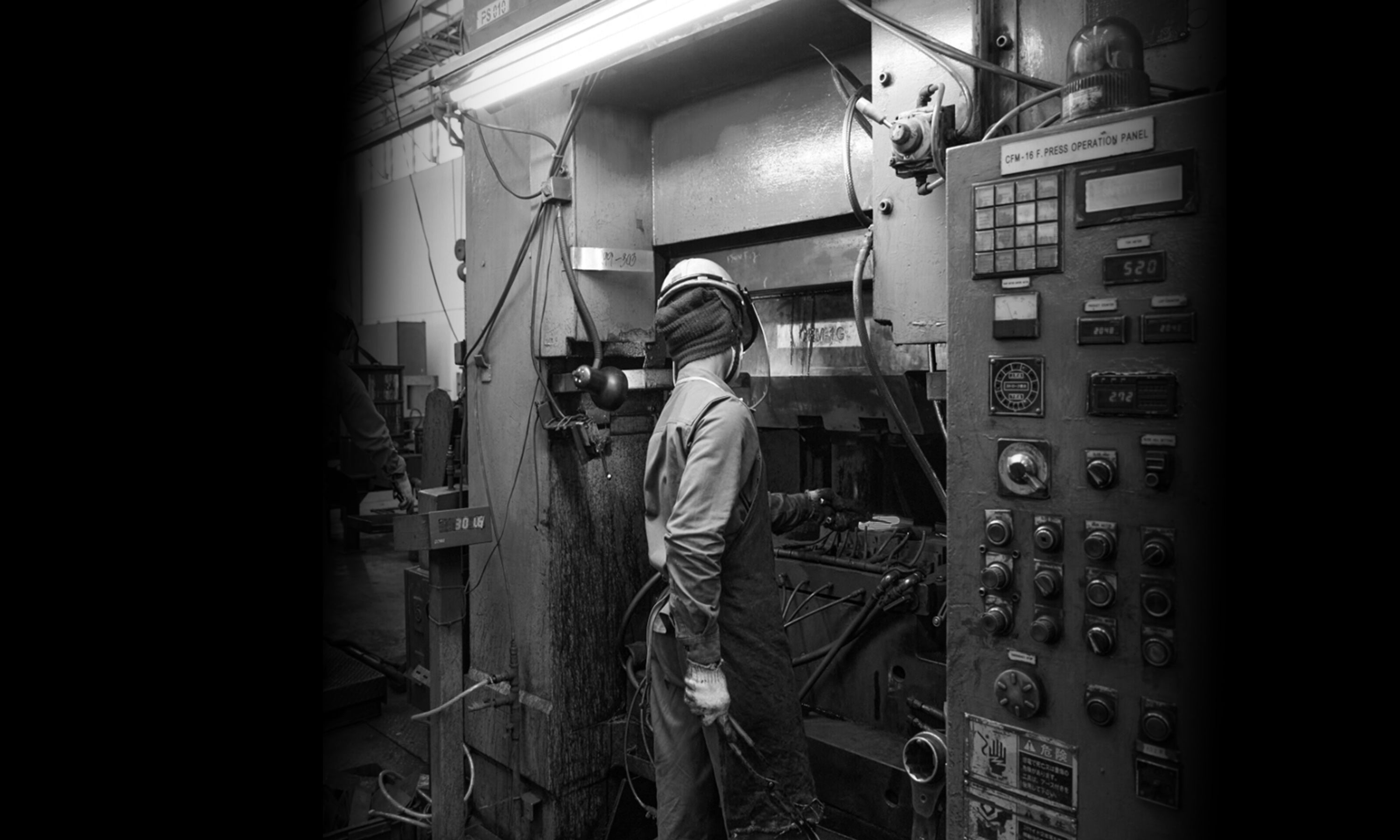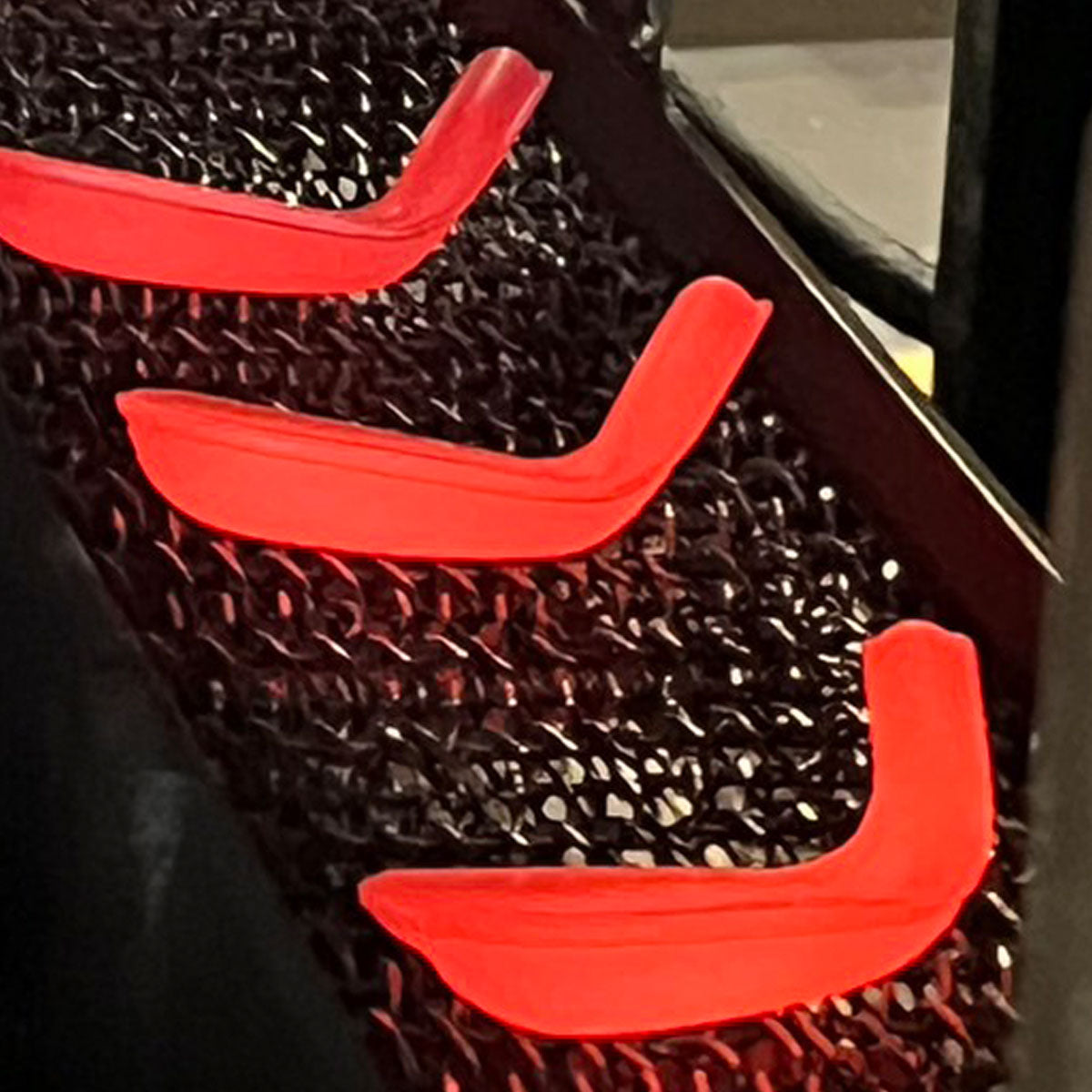 Features
By building in ceramic which is far lighter in specific gravity than metal into the head, the C01TB ic provides cavity back-like forgiveness despite being a muscleback iron.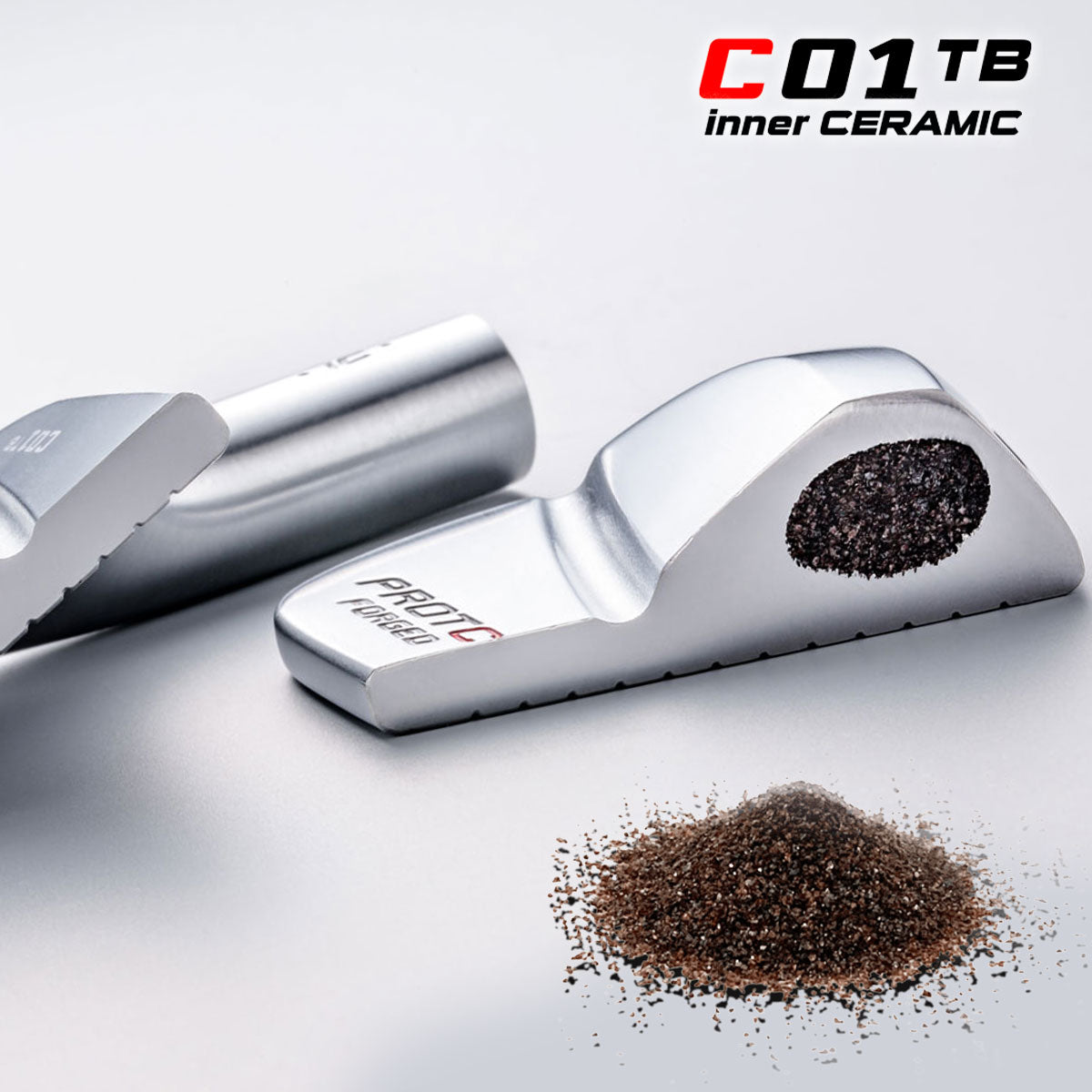 The center of gravity is designed by 3D CAD, making the ceramic exquisitely positioned from the center to the heel. Provides stable clubhead movement when swung and control performance required of a muscleback at the same time, achieving a "forgiving but flexibly bendable" maneuverability.