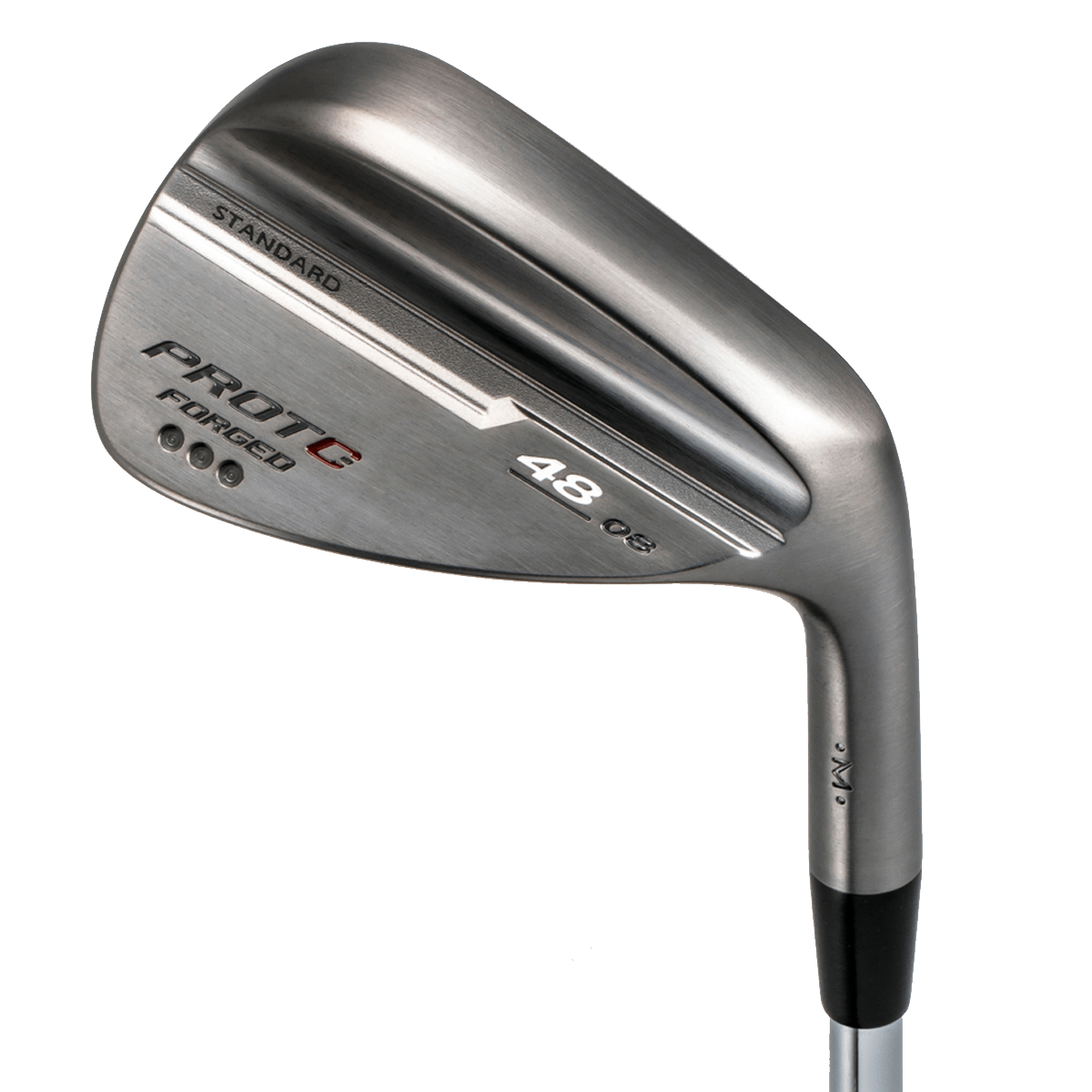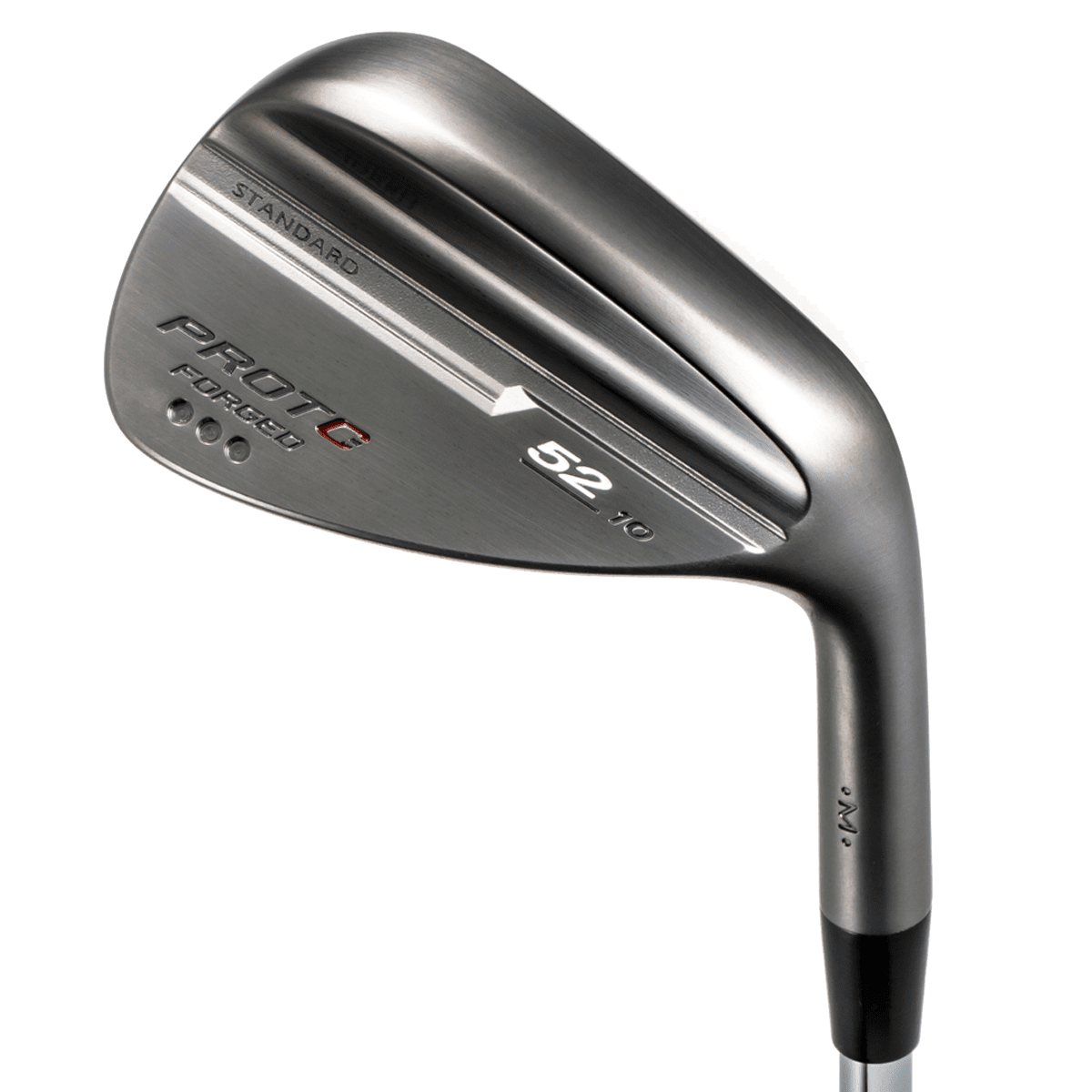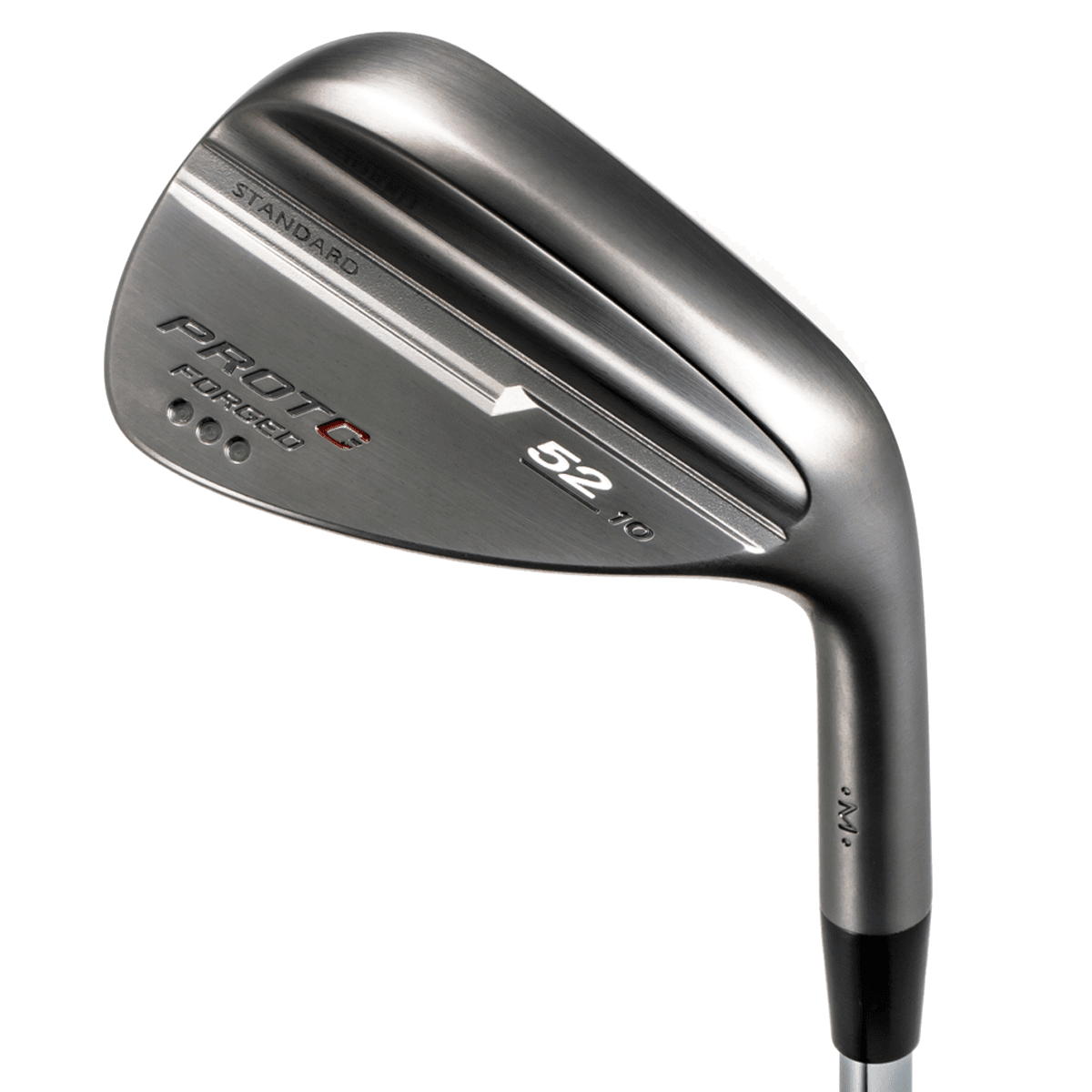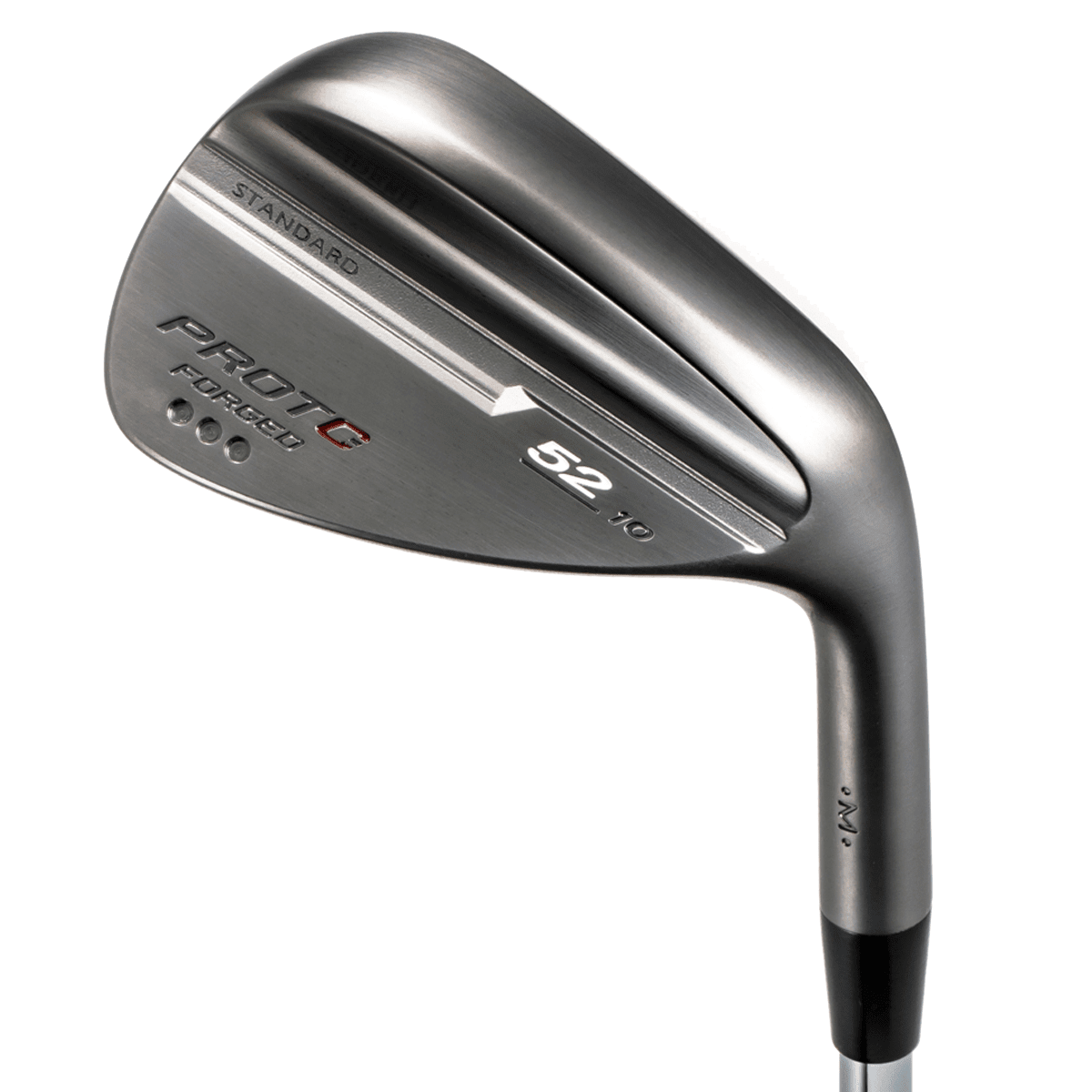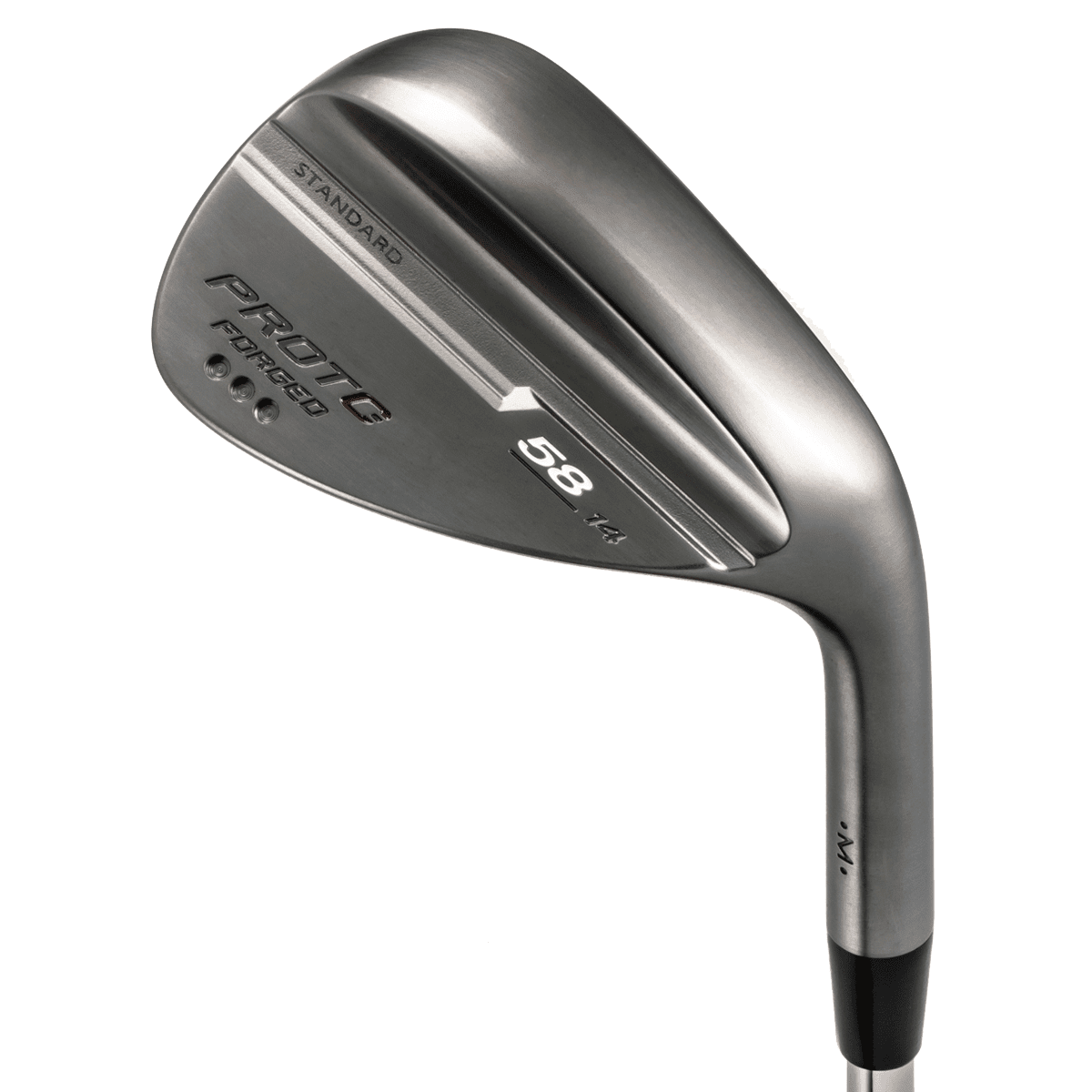 FORGED WEDGE
---
--------

We provide custom-made services and assembly at our authorized stores.
High precision manufacturing of innovative sole shapes

The technology's innovative sole bounce theory is backed by years of research by golf club designers. The club is manufactured in the world's best forging factory to materialize the theory with high precision. Outstanding performance is delivered through attention on particulars for every step of the process.
Choose options
FORGED WEDGES
SPECIFICATIONS
Model
48/08
50/10
52/10
54/12
56/10
56/12
58/10
58/12
58/14
60/08
Sole Design
STANDARD
WIDE SOLE
STANDARD
WIDE SOLE
CUT DOWN
STANDARD
WIDE SOLE
Loft(°)
48
50
52
54
56
56
58
58
58
60
Lie(°)
63.5
63.5
63.5
63.5
63.5
63.5
63.5
63.5
63.5
63.5
Bounce(°)
8
10
10
12
10
12
10
12
14
8
FP(㎜)
4.8
5.0
5.0
5.2
5.4
5.0
5.4
5.2
5.0
5.4

Material:Carbon Steel (S25C) Forged

Finish: Plated Finish
 

Clubhead structure
Soft iron forged blade
Soft iron forged
cavity back
Size/Sole
Compact/3 types

Standard/1 type

Maneuverability
Excellent
Good
Mis-hit forgiveness
Rather small
Rather high
Feel of hitting
Good
Good
Characteristics
The sole shape has been stripped of all elements except those necessary for ball control, and sole shapes have been narrowed down to suit all golfer types.
Possessing forgiveness of a cavity back and with the sole shape also providing forgiveness, it displays both maneuverability and the satisfying feel of an iron forged club when hitting.
We will send you an email of confirmation after you place your order.
Prices include the head, shaft, grip, and club assembly fees.
Please use

 

the "Contact Us" form 

 

before place your order if you have any questions about ordering.
Please write requests for assemblage, if any, in the Notes field.
Cancellations and changes cannot be made after placing your order because the clubs are custom-made.
Please allow up to 10 business days for delivery.
Your club will be shipped after assembling at a designated plant either in Japan or USA.
Both models are available for pre-order, both online and in

 

physical partner locations.
Products will be shipped approximately in 10 business days after your order has been confirmed as they are assembled to order.
This may take longer in the event heads, shafts, etc. are out of stock.

In that case, we will contact you within 3 business days after your order is placed with an estimated shipping date.
* We do not ship on weekends and holidays. 

For online purchases from abroad, the payment of import duties and taxes is the responsibility of the buyer, and PROTOCONCEPT is not liable for them.

Cancellations and Exchanges
We do not accept any cancellations or exchanges after your order has been confirmed. All products are custom-made for you, therefore refunds are not available. Thank you for your understanding.

If the product itself is defective or damaged upon arrival, or if there has been an error in shipping, please contact us within 7 days of receipt. We will replace it with an undefective product or component. You are responsible for returning the item at your own expense.
Products will be shipped in our cardboard designated for shipping.
Please note that even if the cardboard is scratched or crushed, products cannot be exchanged if they are not damaged.

Warranty
A 24-month warranty is provided. Reach out to our team via our contact form for warranty activation. All shipping expenses to Japan will be the responsibility of the customer.

Returns
Please note that all custom products are made to order and cannot be returned or exchanged. As each custom product is made specifically for you, we are unable to accept returns or offer refunds.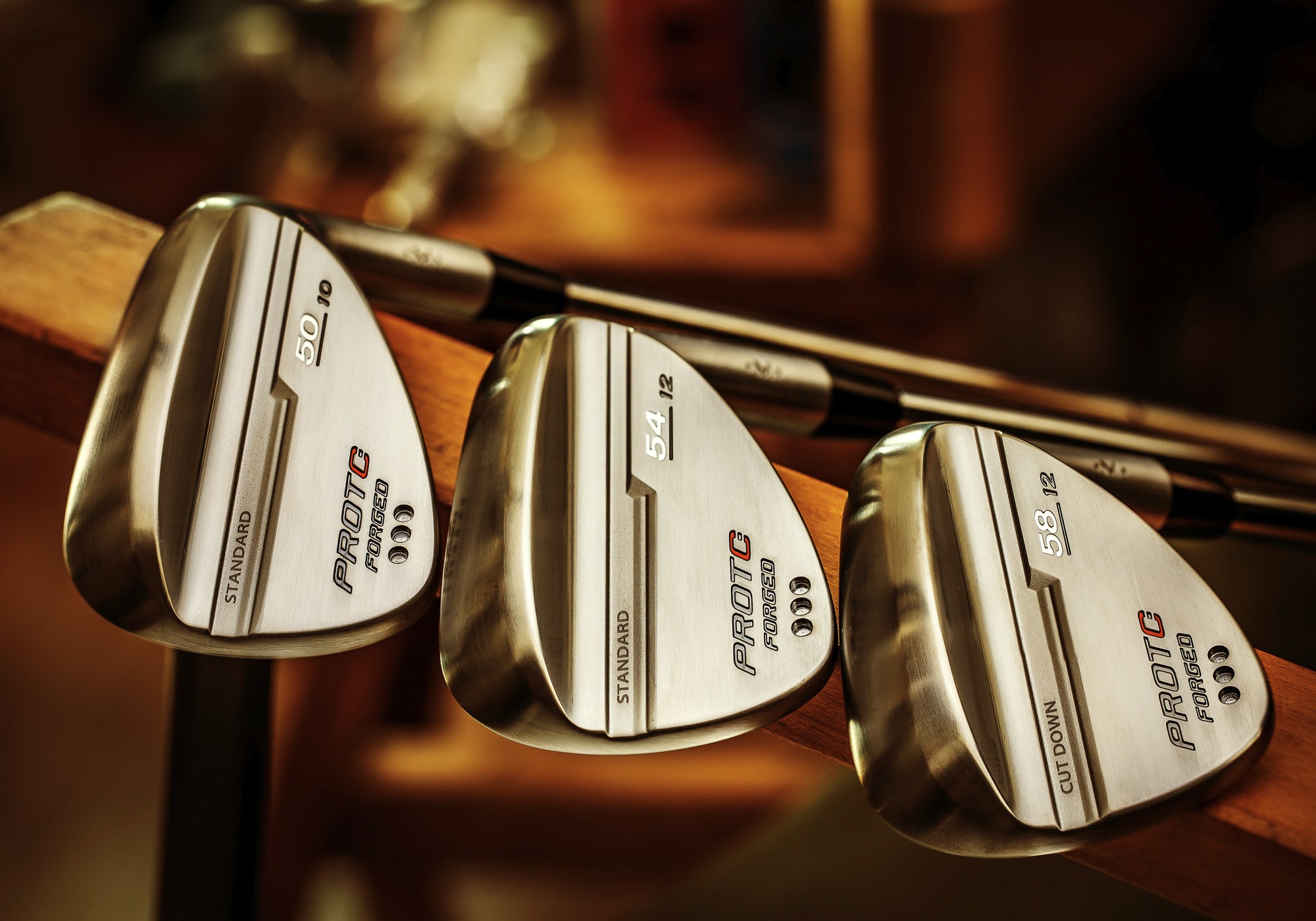 FORGED WEDGE Technology
Three sole shapes to accommodate all swing types
The lineup includes three types of sole variations to accommodate all swing types: STANDARD, WIDE SOLE and CUT DOWN. Further improve your performance by selecting the sole that best suits your hitting style.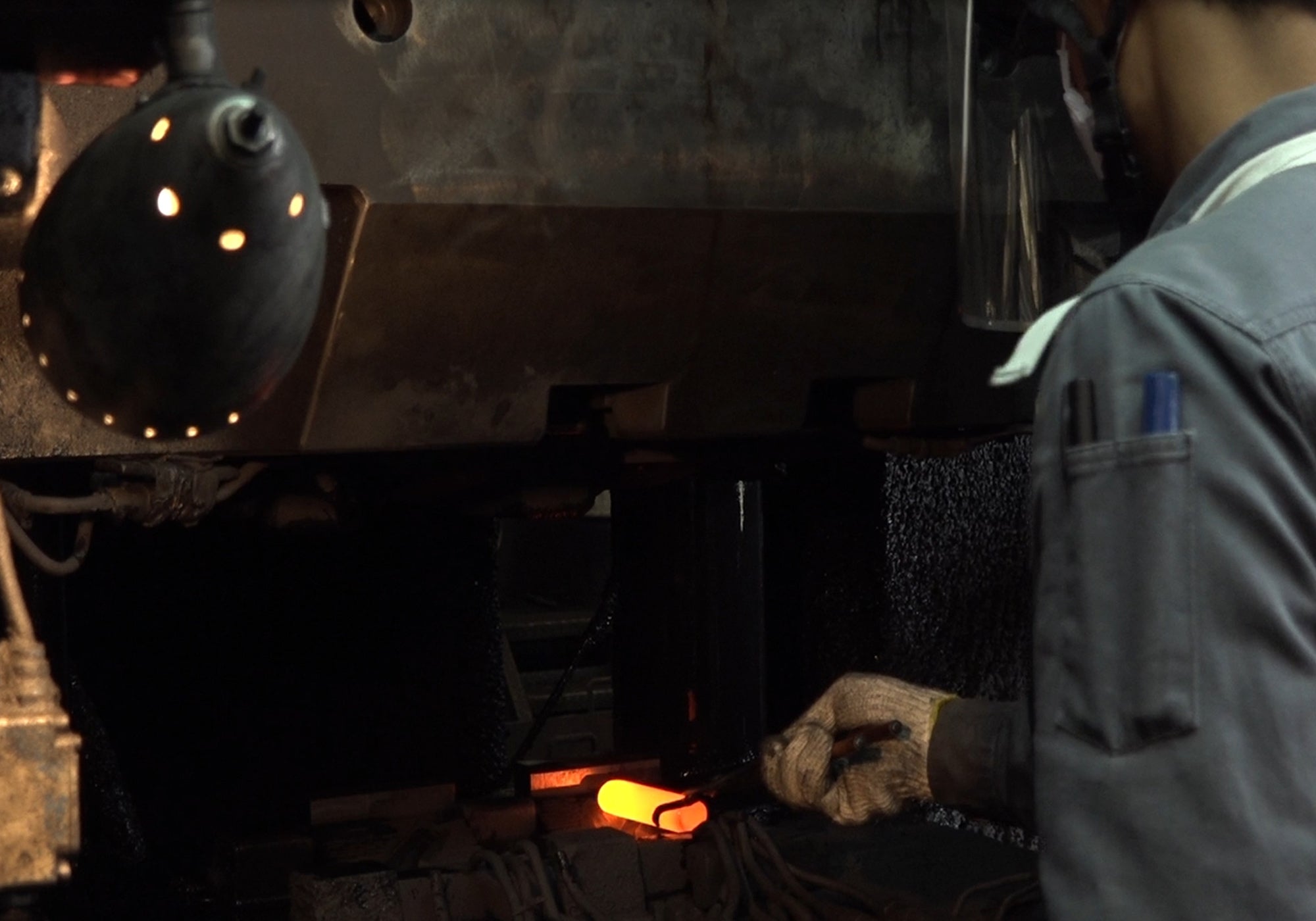 FORGED WEDGE TECHNOLOGY
Crafted with one of the world's best soft iron precision forging
The technology's innovative sole bounce theory is backed by years of research.
The club is manufactured in the world's best forging factory to materialize the theory with high precision. Because of its superior functionality, PROTOCONCEPT eliminated product errors and pursued uniformity of shape and quality.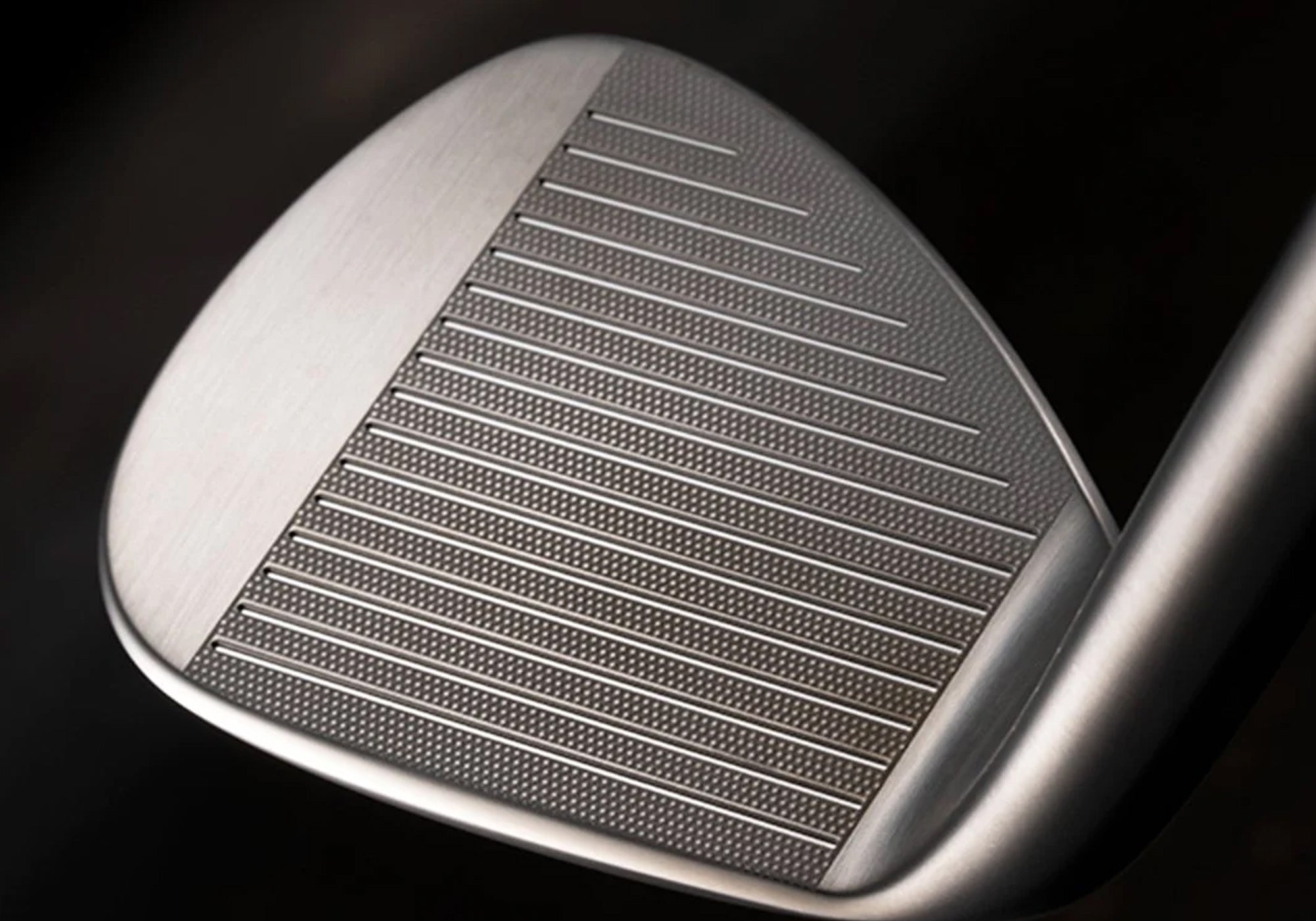 FORGED WEDGE TECHNOLOGY
Face Dot Milling demonstrating spin performance under tough conditions
The number of processes for precision face score line forging has been increased to achieve greater precision than machining.
In addition, the newly developed Face Dot Milling produces consistent spin and improved control under all lies and weather conditions.

The reason why there are so many sole variations is that there are so many functions required of wedges. This is because it is difficult to cover every type of situation, and performance also depends greatly on swing type.

PROTOCONCEPT pursues the functions required of a wedge to the utmost limit, and has been narrowed down to three soles that adapts to all golfers. It is designed to provide the best sole bounce effect if chosen appropriately.
PROTOCONCEPT Brand Producer
Yasufumi Kawasaki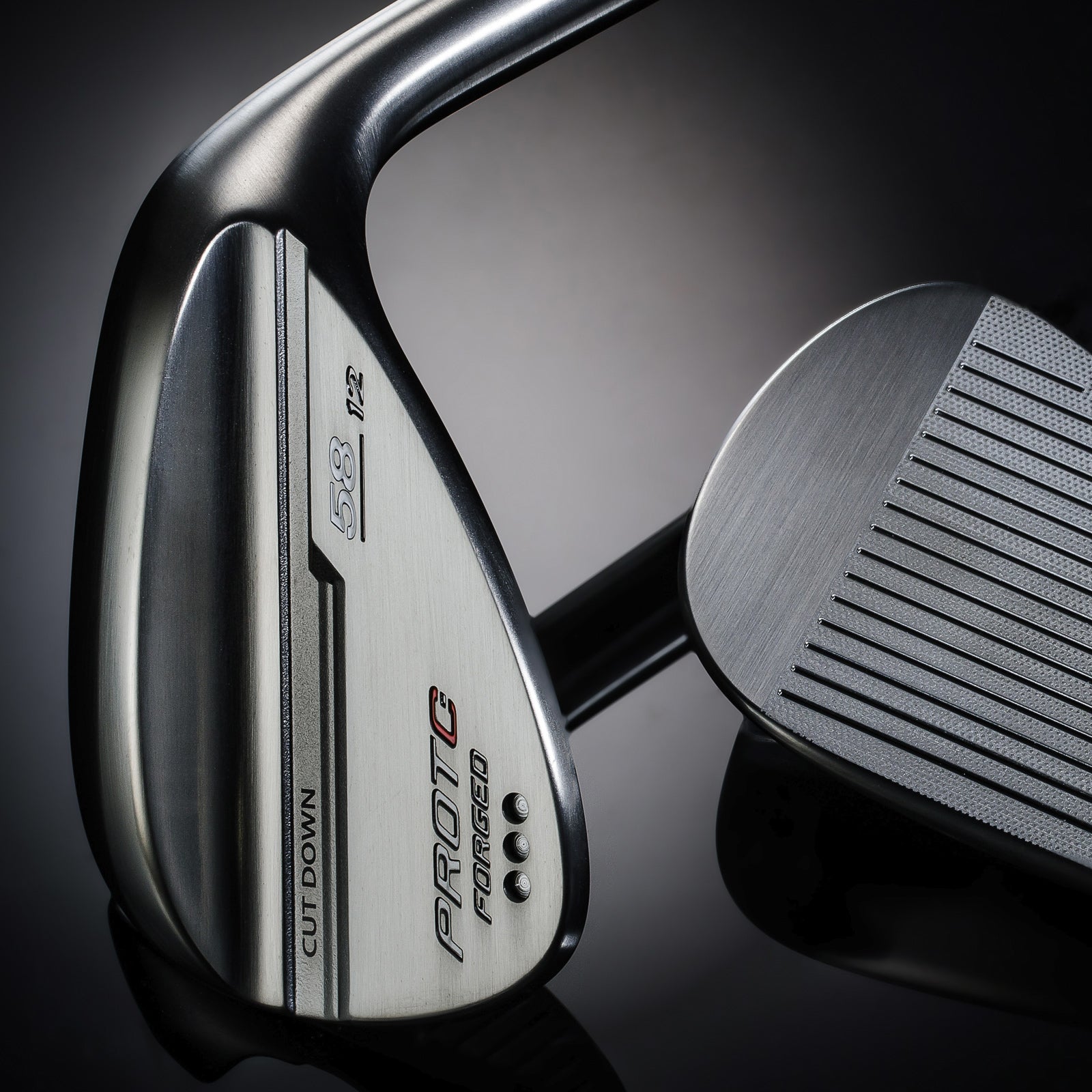 The sole bounce of the wedge has infinite variations. PROTOCONCEPT analyzed all types of swings and has developed three types of sole shapes to cover all.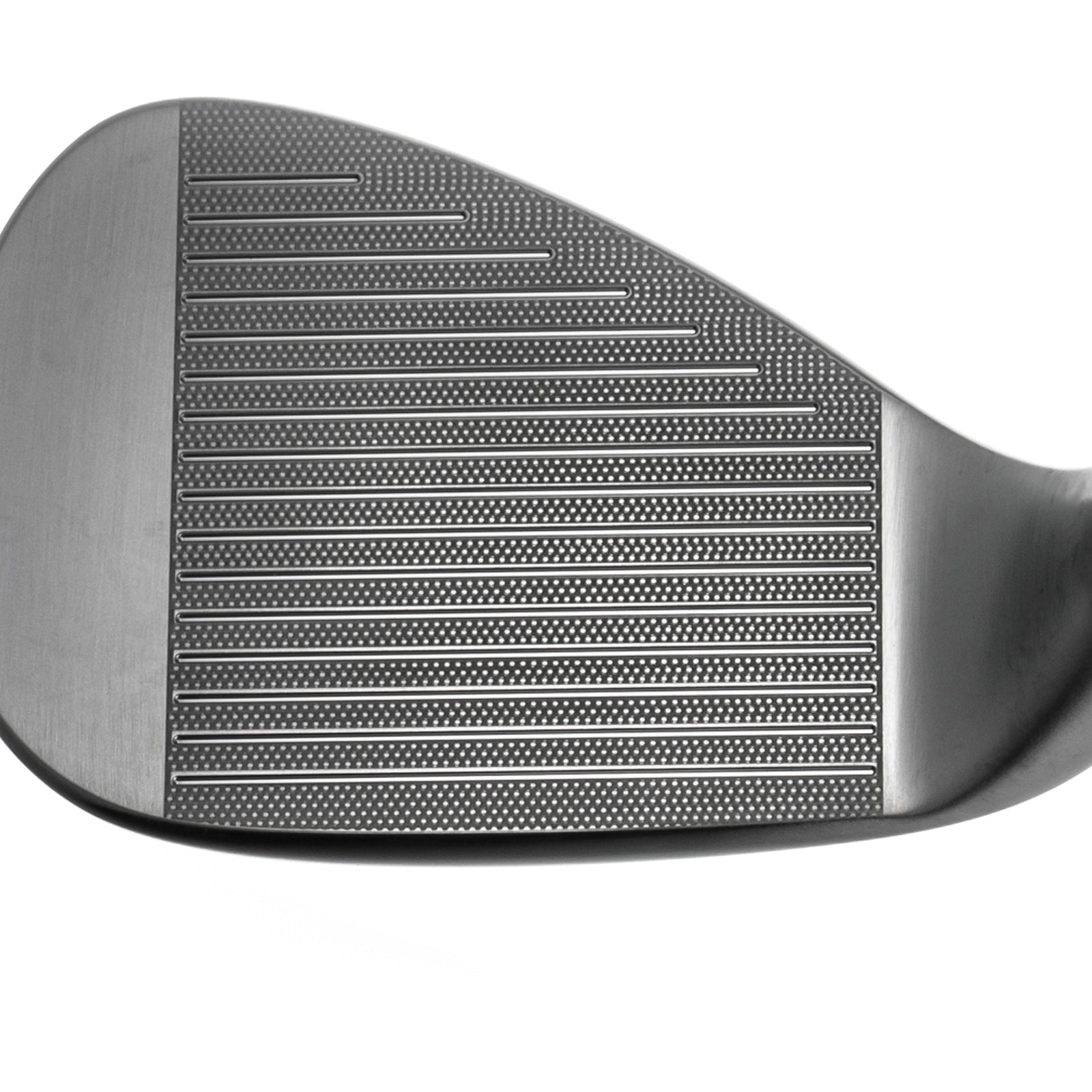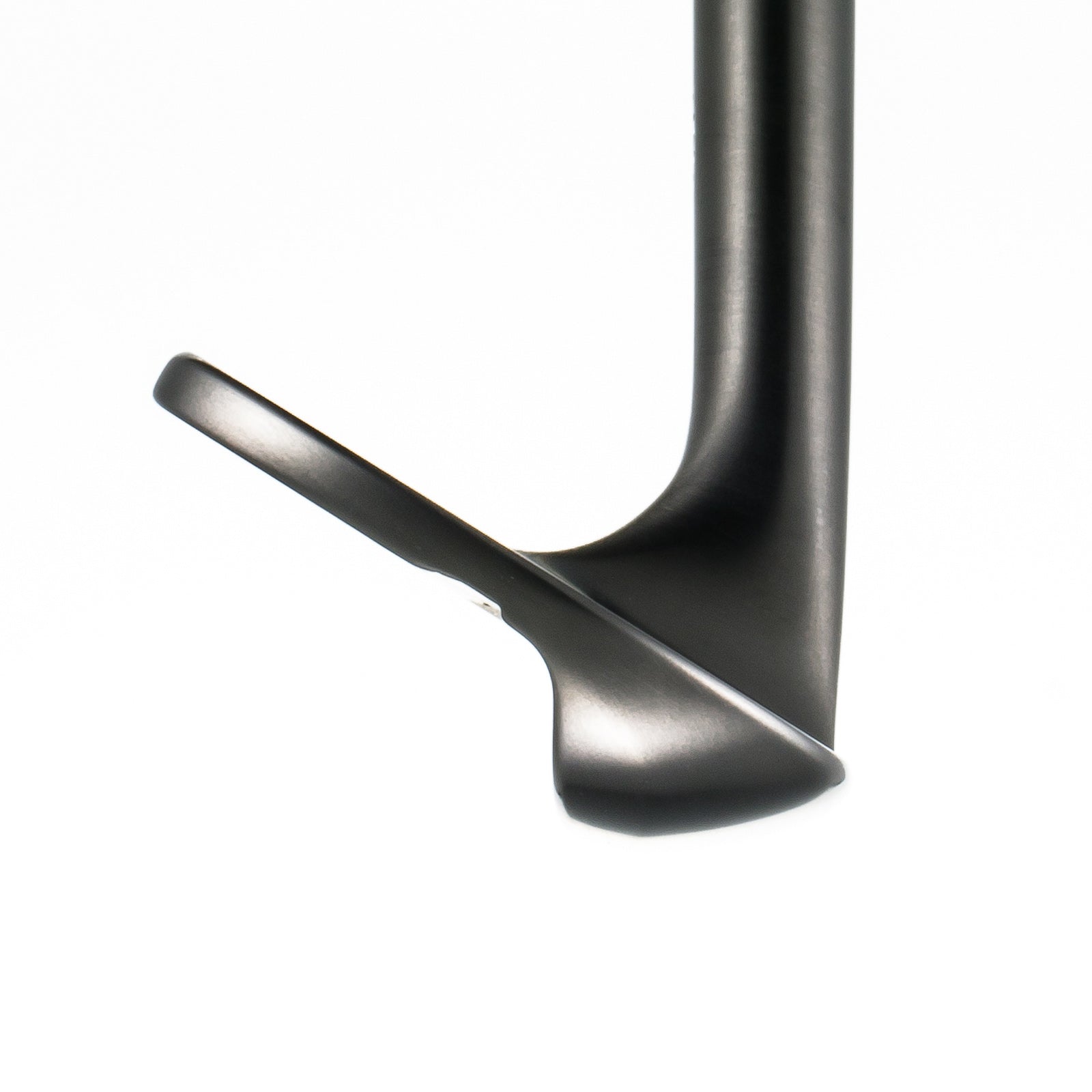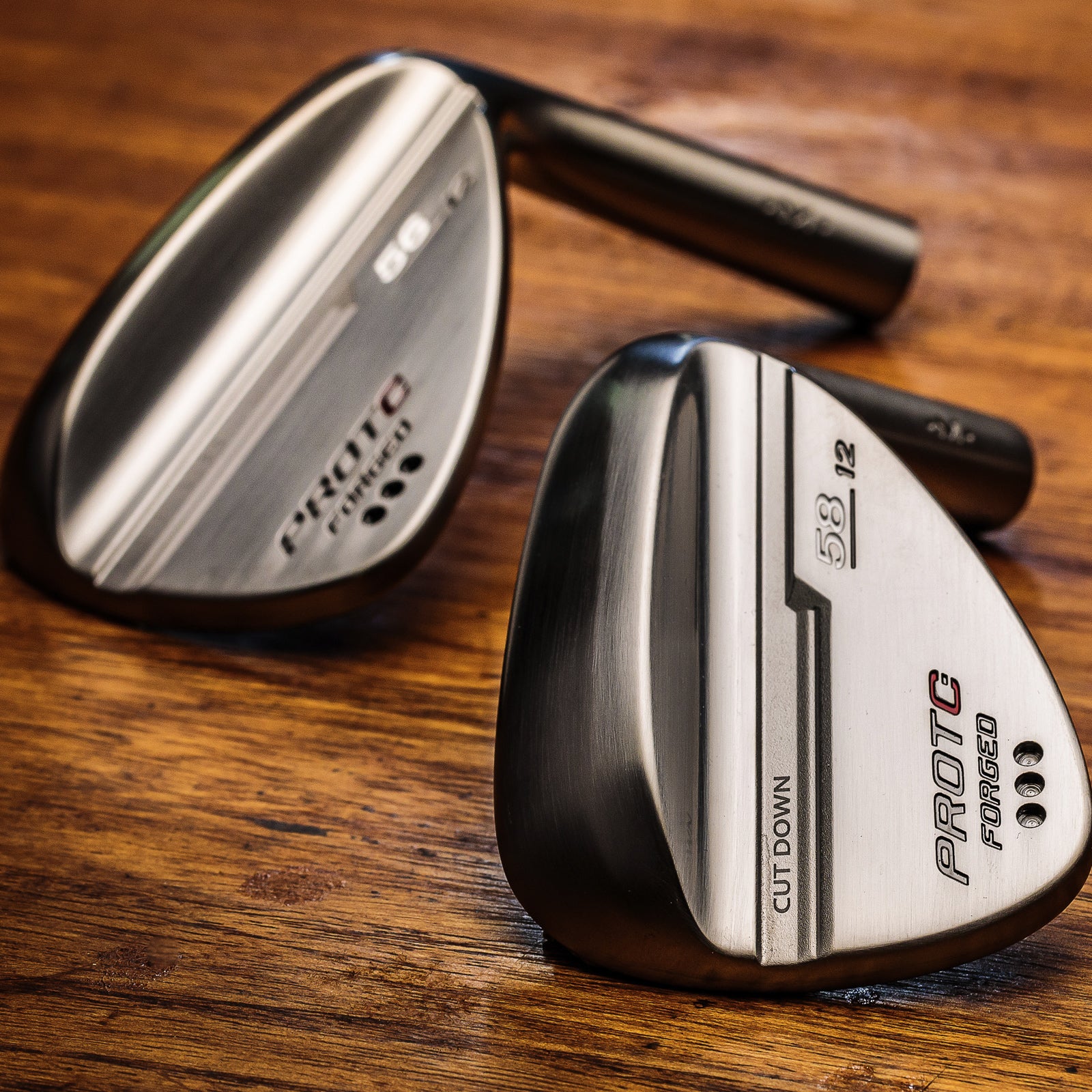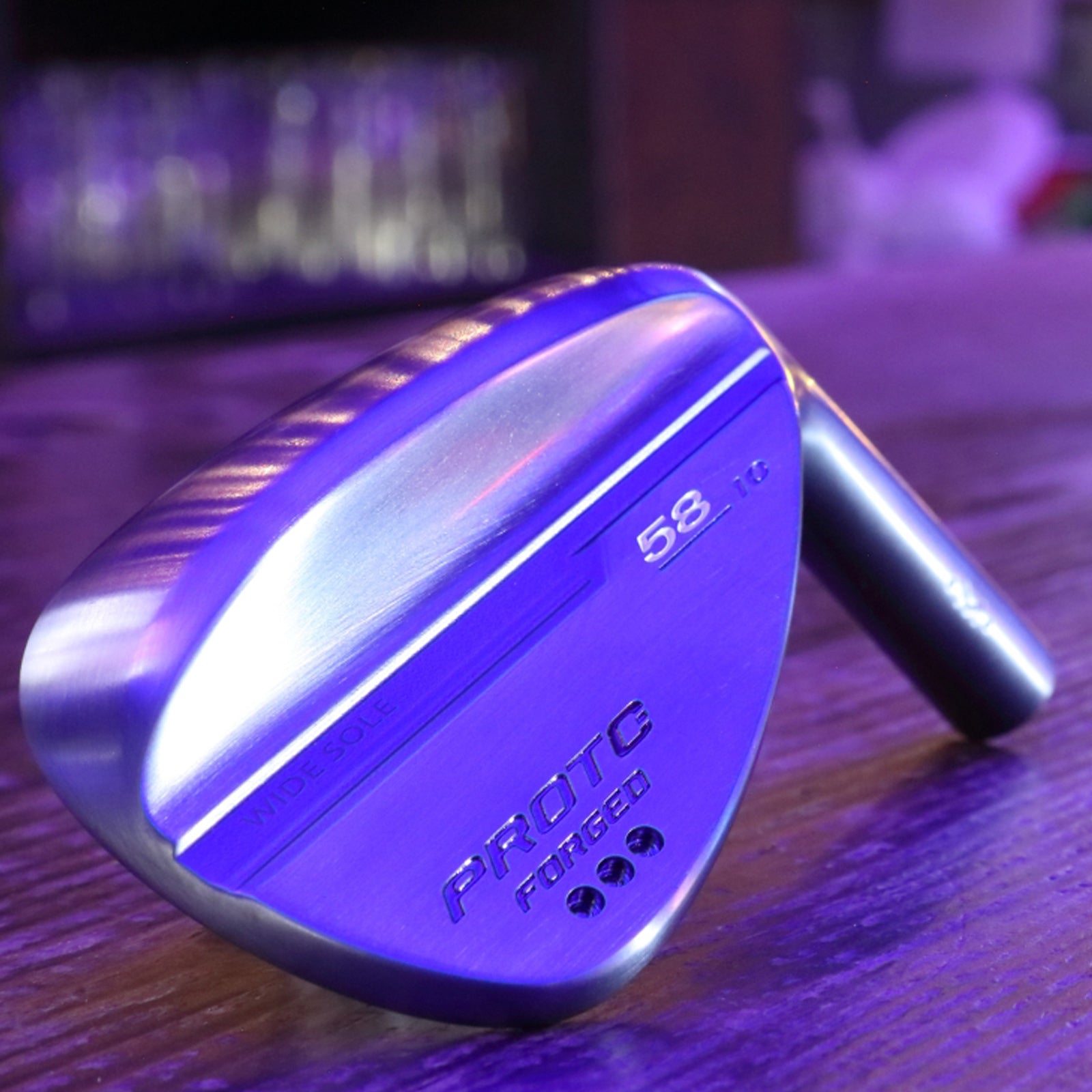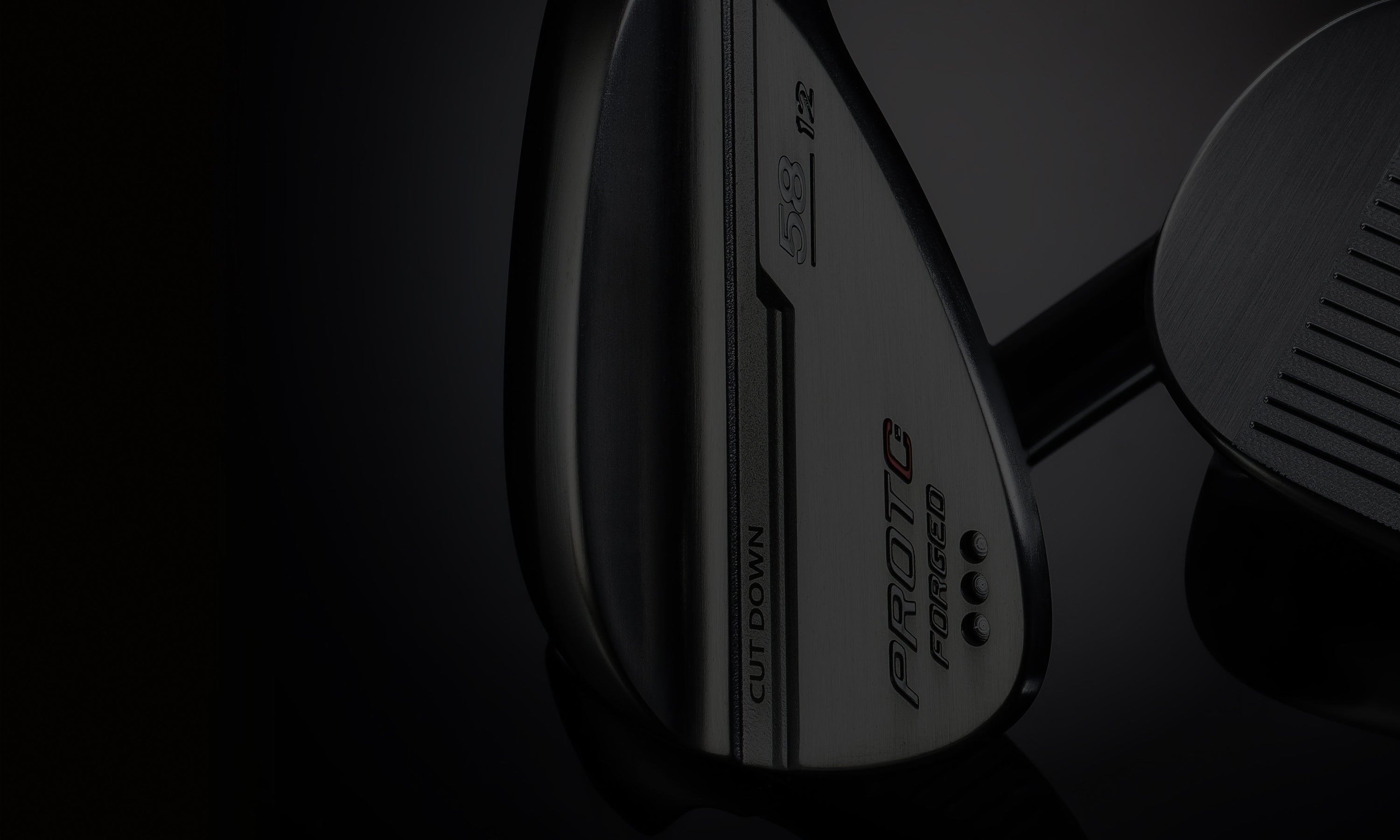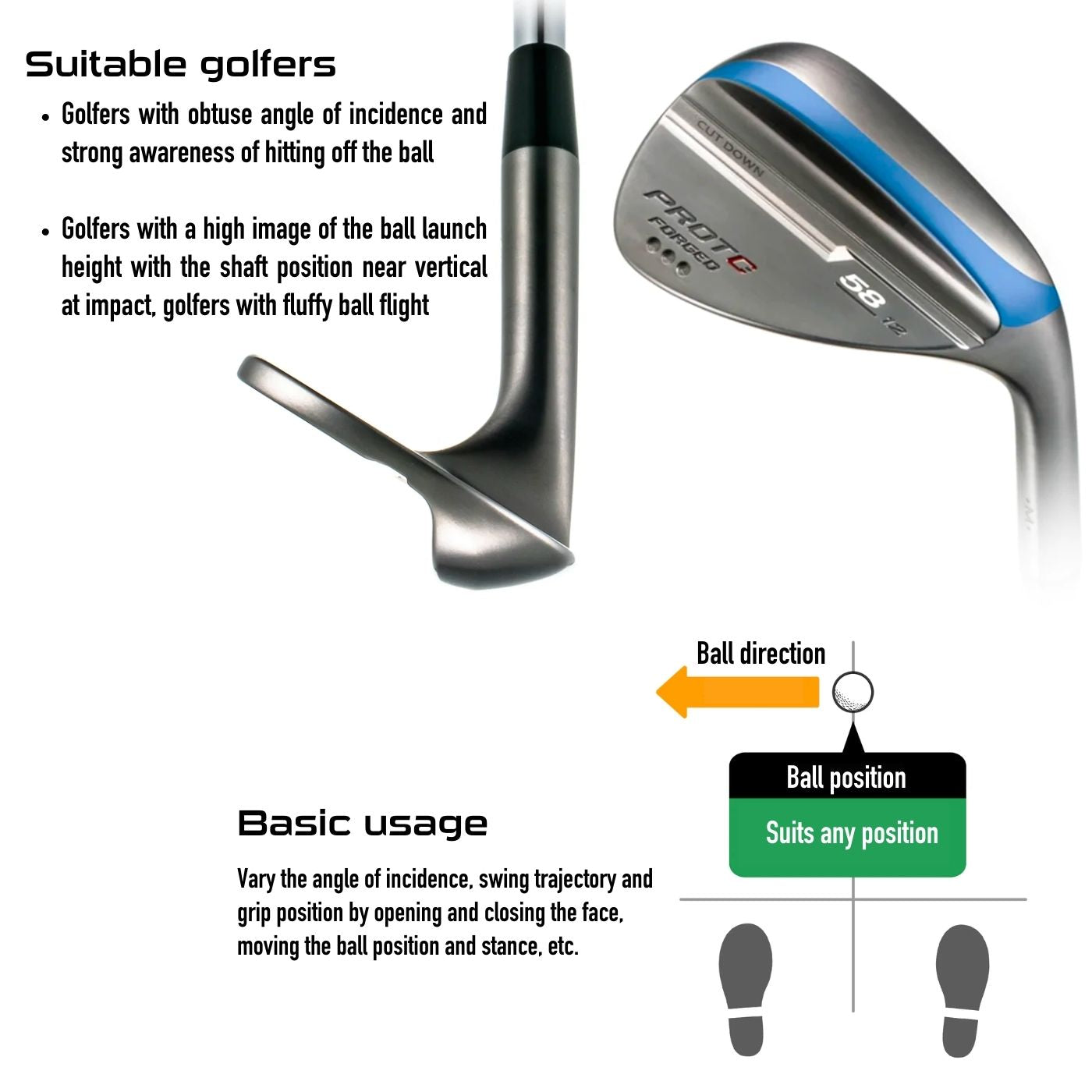 CUT DOWN
The sole shape demonstrates bold grinding and leaves only the effective portion of the sole, creating a variety of approach shots.
MORE INFO
Scott Barton
The ProtoConcept wedges are amazing. I found a unique advantage with these wedges in their flights. No matter the shot distance, Proto wedges hit the window you want, at the speed you want, and unlike other wedges, are not as affected by the wind.
Scott Barton
Founder of the Gatsy golf, www.GATSBYgolf.com @gatsby_golf
Dallas National Golf Club
Club champion 2022 and 2023
+5 handicap
US amateur qualifier
Proto Concept forged 52 deg wedge
Wedge has great feel and I really like the leading edge and bounce is terrific.
The wedge feels amazing!
I went to play a round with the wedge yesterday.
I have to let you know that the wedge was beyond my expectations. The wedge feels amazing!
I love how soft the club feel; the spin control off the club face is unreal.
FORGED WEDGE 52/10(STANDARD)
I received the golf hat today. It's very nice. Thanks very much, I really appreciate your great service!By the way, the wedge is working out great! I really like it.
Forged Wedge 58°/12° Cut Down Grind
Beautiful club, very well balanced and a joy to use… First impressions show bags of spin