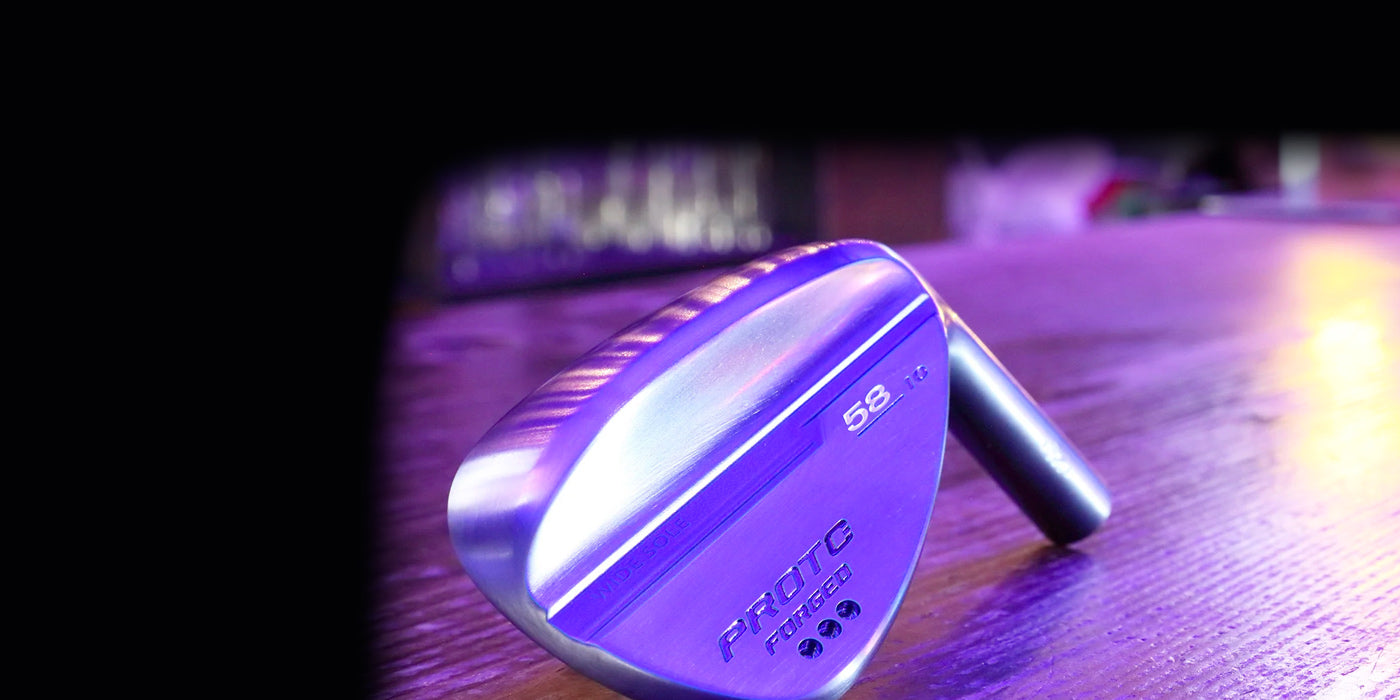 Spin performance is about pursuing control
Many wedges hailed as masterpieces were also one of a set of irons at the time. Even wedges such as the Lynx Master Model, Ping EYE2 and the J's series that were so highly rated that many professionals used only the wedge, were also part of the irons package.
It was inarguably Tiger Woods who changed that trend. Immediately after turning pro, Woods packed Mizuno irons and two Cleveland TA588s with no plating in his bag. Although not widely known, the TA588 was also a wedge in the irons set. Afterwards, he started using models that exist as single wedges, including the Titleist Vokey and the Nike Forged Wedge.
Woods has immense influence. Since then, many standalone wedge models were launched, and tour pros started embracing them as well. In order to meet the detailed and diverse demands of professional golfers, the number of wedge sole shapes has increased dramatically, and shapes have been devised to suit various types of players. Then, irons sets became a set that included up to PW, and golfers were now able to select their wedges of choice to put in their bags.
These various sole shapes, however, were created following the needs of tour professionals. While the wedges boosted advanced golfers, there has been a sharp increase in amateur golfers struggling with the sharp professional models. Ironically, the wide array of soles available has made choosing the right wedge difficult. Moreover, the heads designed with professionals in mind are too difficult for many golfers to handle in the first place.
PROTOCONCEPT offers the FORGED WEDGE series with sole variations intentionally narrowed down to three. It is designed to provide maximum bounce for golfers of all hitting styles from either STANDARD, WIDE SOLE or CUT DOWN. Advanced players will find it easy to handle, of course, but the unique sole bounce makes it also easy for the average amateur golfer.
n order to ensure this sole bounce theory backed by years of research, the FORGED WEDGE is manufactured in the world's best forging factory. Through focus on every step of the process, products with high precision and high quality are delivered to all users. This difference in texture and the beauty of the head shape are sure to be appreciated by many golfers.
The FORGED WEDGE retains only the elements that are truly essential for a wedge, and strictly pursues controllability. The face incorporates Face Dot Milling that allows consistent and strong spin in a variety of lies and under various weather conditions and precision face score line forging provides greater accuracy than machining.
These features are nonetheless not intended to produce intense spins that were once popular. You will not end with a satisfying score if the ball spins back like magic, rolls, or stops abruptly when just when you anticipate a run.
The spin performance of PROTOCONCEPT is focused solely on ball control. Consistent, strong spin under various conditions, including bad lies and rainy weather, allows for proper launch height and ball speed to stop the ball as the golfer envisions it.
Getting spin proves you have control of the ball. The sole bounce effects and strong spin performance of the FORGED WEDGE will demonstrate what features are sincerely needed in a wedge.
PROTOCONCEPT Brand Producer
Yasufumi Kawasaki
FORGED WEDGE
STANDARD
A standard model that demonstrates ultimate sole bounce in various situations
WIDE SOLE
Features a combined sole design with optimized sole width and height, together with the innovative "R" sole
CUT DOWN
The boldly ground sole allows for a variety of approaches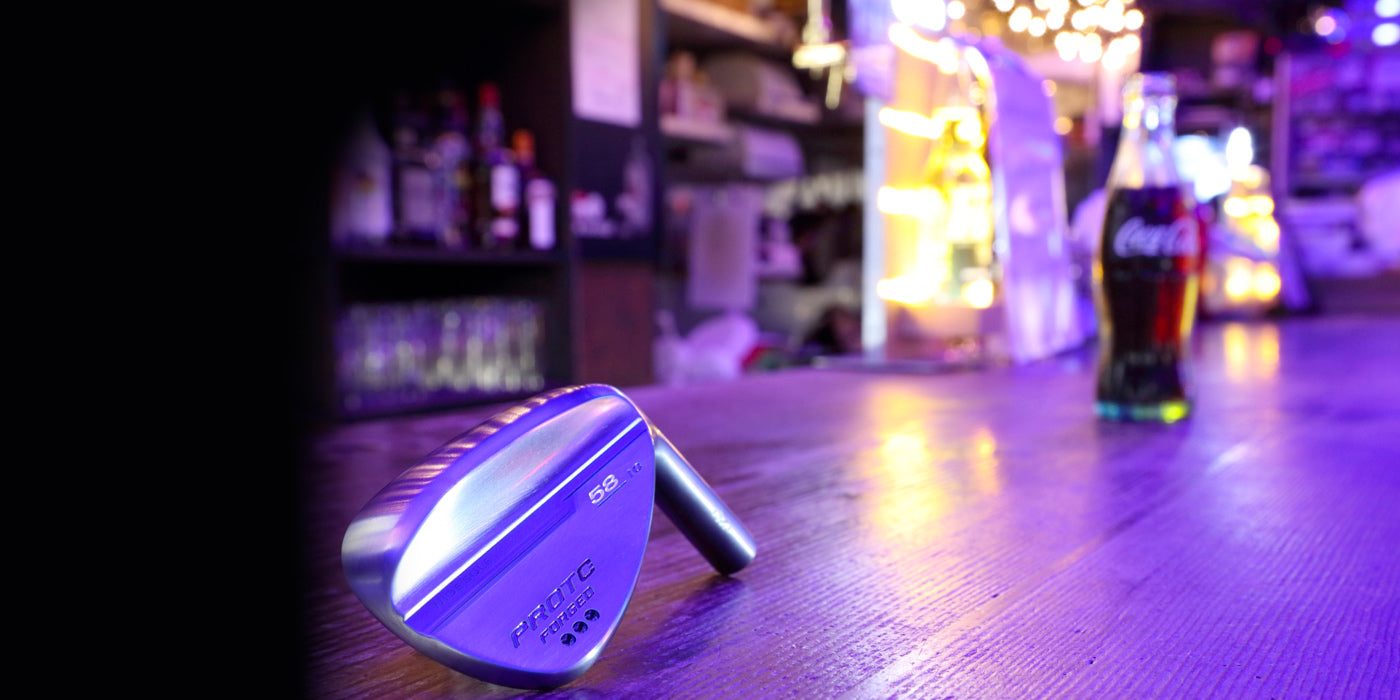 General
2021/04/25
You can download our online flyer from this link: Click here
Read more